Hi Lovelies!
I just had to come on really quick for an OOTD! But first, I have to share a interesting conversation that took place between me and a student.
Student: " Miss? Why they call you Blue Cheese?"
(Thinking to myself Oh dear Lord these kids think I smell! How is that possible?!?!?!)
Me: "Oh my goodness...I don't know. Why?" (Still thinking to myself why on earth would they think I smell)
Student: "BECAUSE YOU BE DRESSIN'!!!!" LOL!!!
Me: (Gave out a sigh of relief ...in my head) "Oh...ok! That's cool! Now get back to work!" LOL!
Apparently this was a line from a famous comedian. I had never heard it before so I was completely caught off guard but appreciated the compliment...i suppose! LOL!
On to my outfit
Belted Shirt: Marshalls

Wide Leg Trousers: Dillards (old)
Gold Heels: Charlotte Russe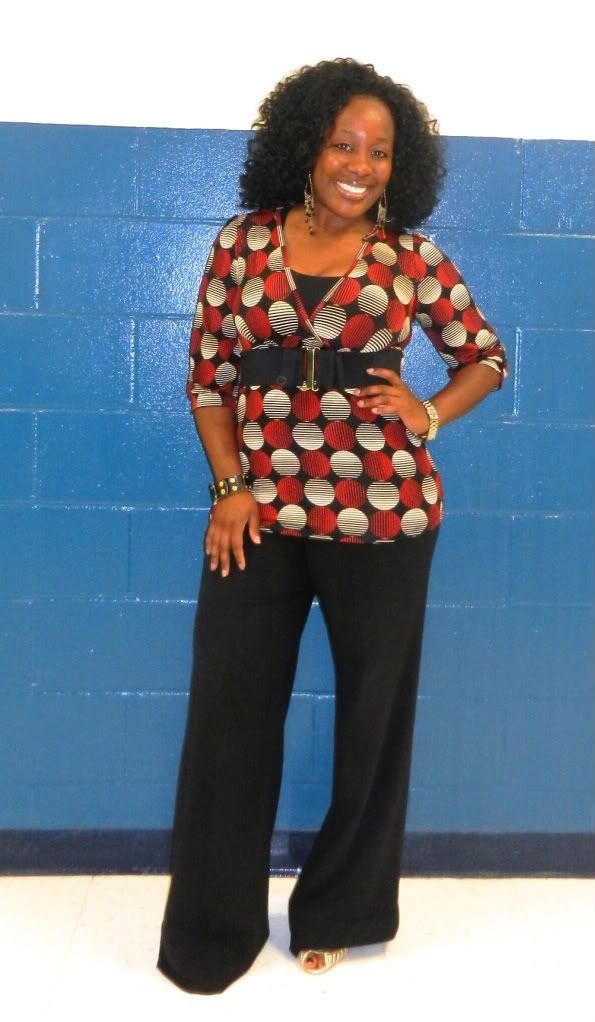 Well that's all for now dolls! I'll be back very soon. Enjoy your Friday!!!!!
~Trice