Hi Dolls,
I hope everyone's 2012 has gotten off to a great start! After the whirlwind of a holiday I had, it was challenging getting back to the swing of things in the "real world".
Now that things are back to normal and I want to share my first cooked dish of the year. I got this quick, easy, and yummy recipe from my girl Monique over at
Divas Can Cook!
She has awesome recipes that are delicious and easy to follow! It is a Creamy Pasta with Sausage! This dish is perfect for a quick weeknight dinner.
8 oz smoked turkey sausage (diced)

1 clove of garlic (minced)

dash of red pepper flakes

1 cup of heavy whipping cream

2/3 cup of Italian Cheese Blend
DIRECTIONS for this quick and easy meal!!!!!
1.) Boil pasta until al dente (Approximately 7 minutes)
and set aside.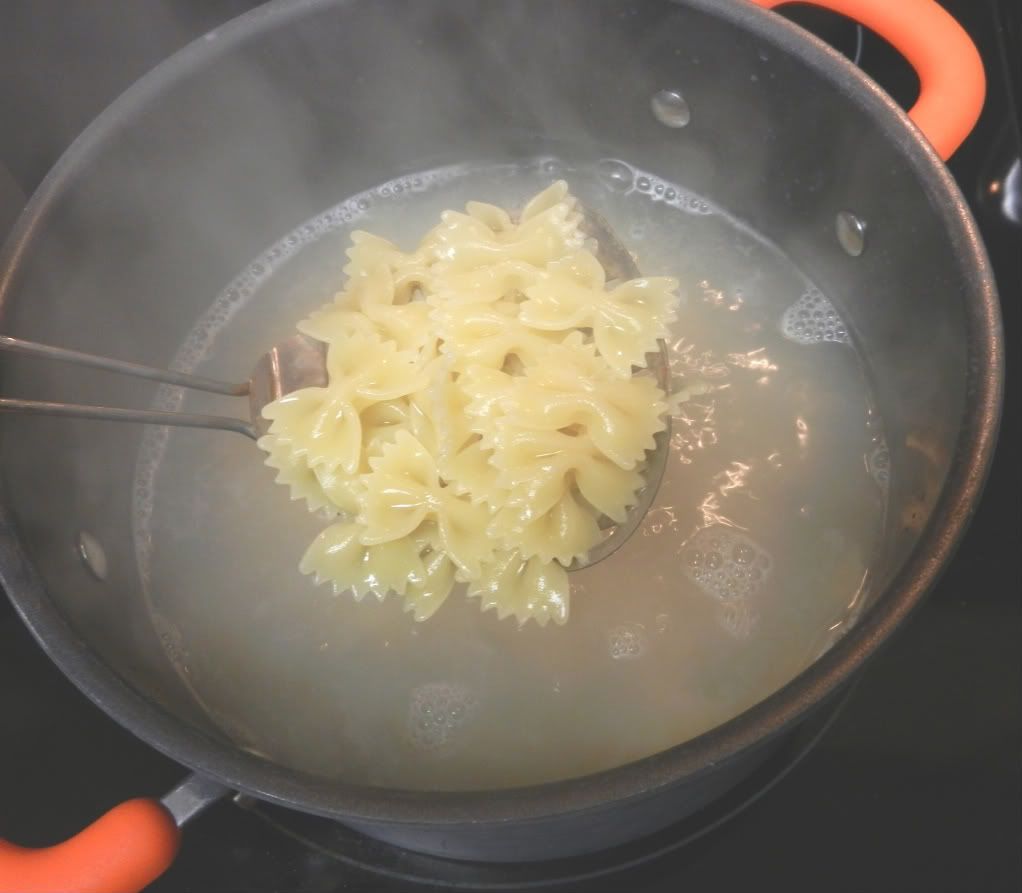 2.) Brown your diced turkey sausage.
3.) Add garlic and diced onion to sausage.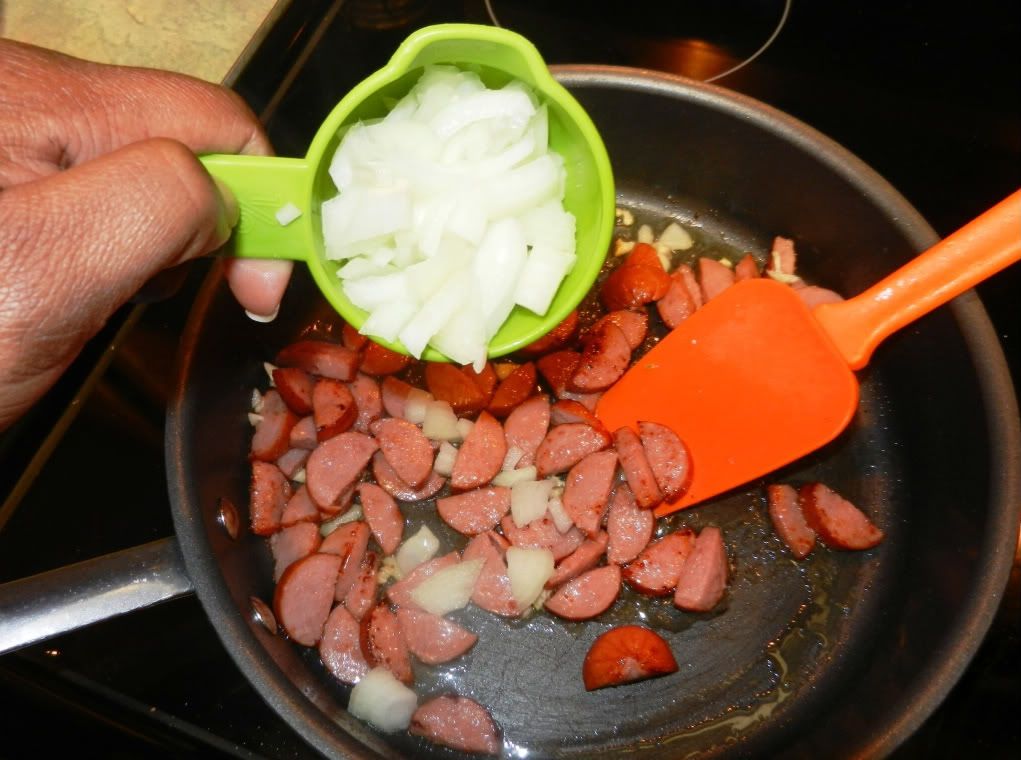 4.) Add a dash of red pepper flakes. (I always use red pepper flakes from the leftover little pizza packets)
It's smelling pretty good at this point!!!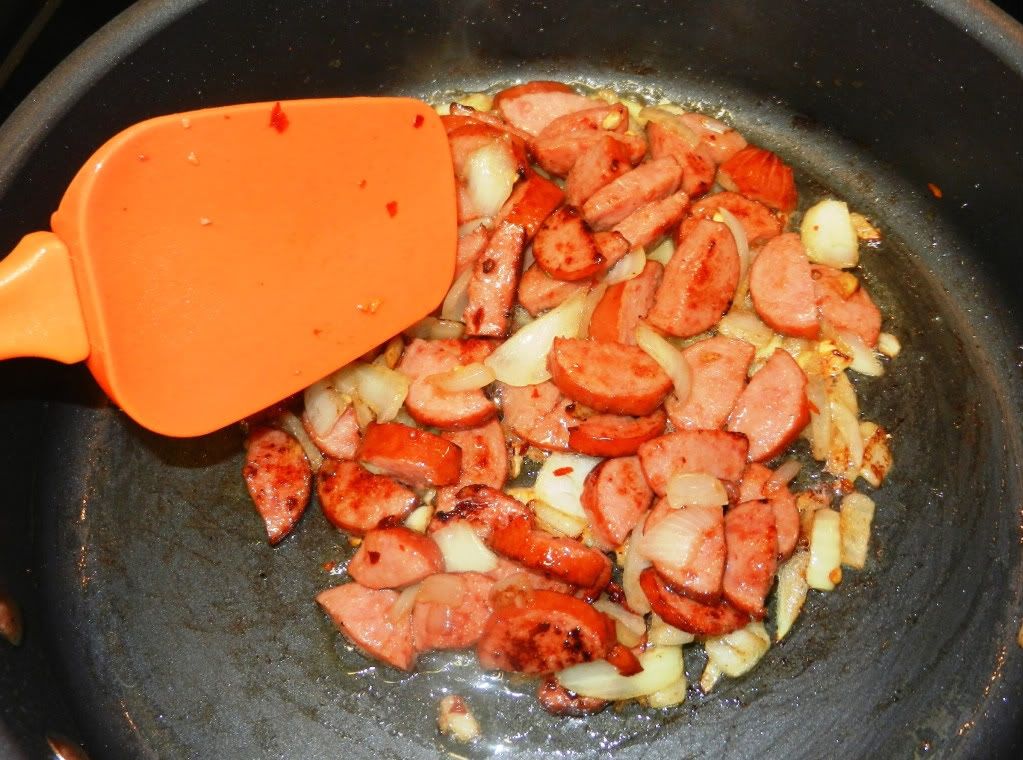 9.) Garnish with the parsley flakes and.......
I had a bottle of sparkling cider in the fridge that I thought would go well with this dish.
It did and VOILA!!!! The dish turned out perfectly!!!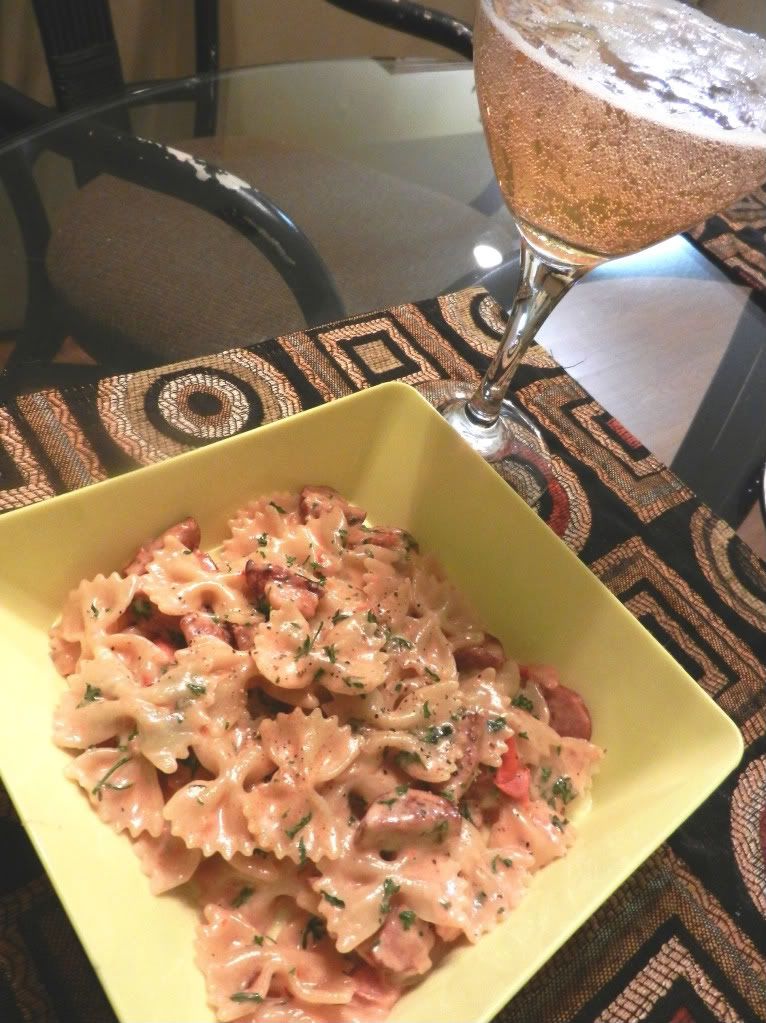 This year I want to do more cooking so hopefully this is a start to something great! I LOVE cooking and this will be added to my book of recipe keepers! Please try this, it only took about 15-20 minutes tops! Perfect during the work week. Talk to you later dolls!
~Trice