Here is my Sunday's Best post for the week! If you read my last couple of posts, you've seen that I am trying (very hard, might I add) to shop my closet and wear things I already have instead of shopping so much. It's actually pretty fun coming up with new looks. You have seen all of these items of my wardrobe before, except for the leather skirt which I found thrifting and LOVE!!!! (It's 100% genuine leather and I only paid $4 for it!!!! )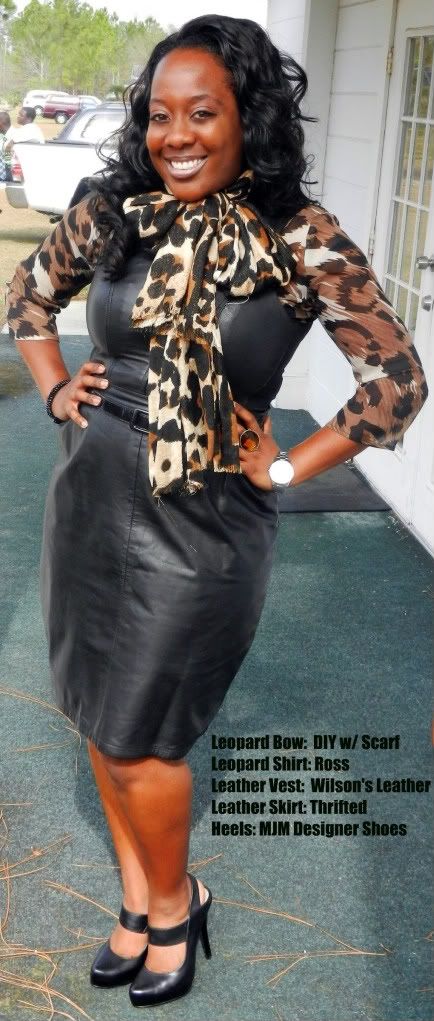 Leopard Scarf was first seen here
Leopard under shirt was first seen here
Leather Vest was first seen here
I am loving thrifting a lot more than I thought I would. You can find some amazing things for a fraction of what it would cost originally and the last time I went, I found a gorgeous blazer, unworn, with the original tags still on it for .........$2.00!!!!!!
The message in church was about God, doing things in His own time. When we ask the Lord for something, alot of times, we sit, hoping that he'll delivered right away. In other words, we put limitations on Our God. However, He answers prayer and gives us the desires of our heart when He feels is the right time for us. We go through things in order to have a personal testimony that you can use to help encourage others. He may not answer you right away but when He does it's right on time!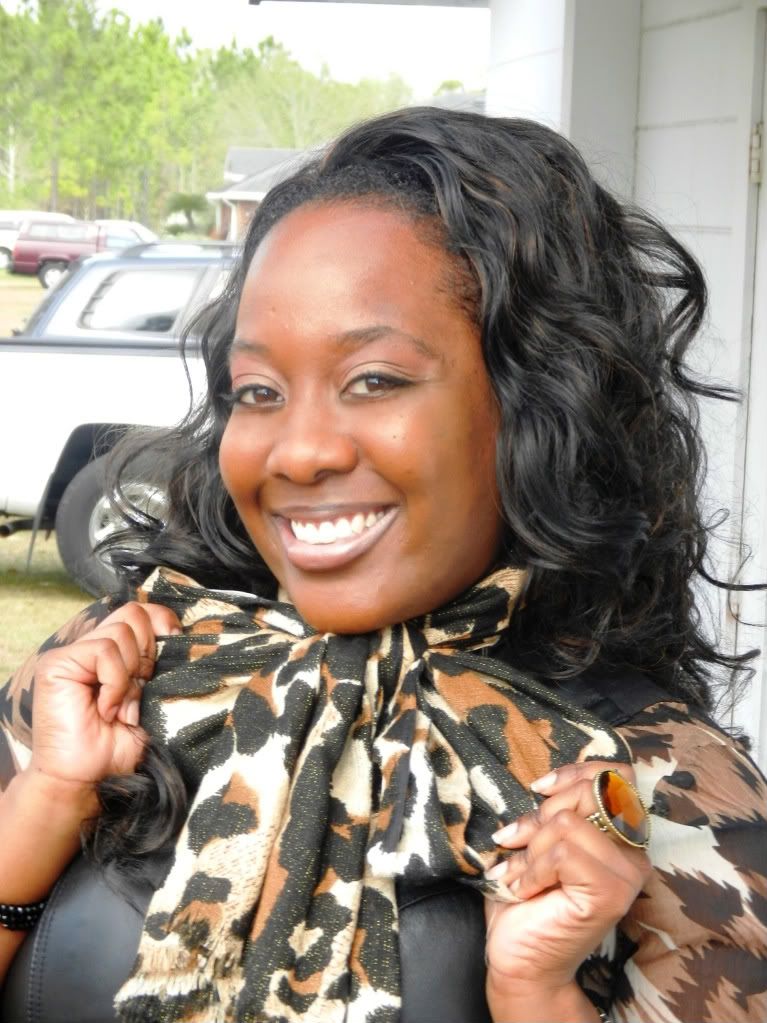 That's all for now. I hope to do more than one post this week! Work gets in the way.
But before I go........ here is a little black history fact in honor of
John Love, a black man, invented the pencil sharpener in 1897