Hey Dolls,
Its the weekend babbbbyyyyy! This is actually an outfit I wore last weekend and forgot to post so here goes...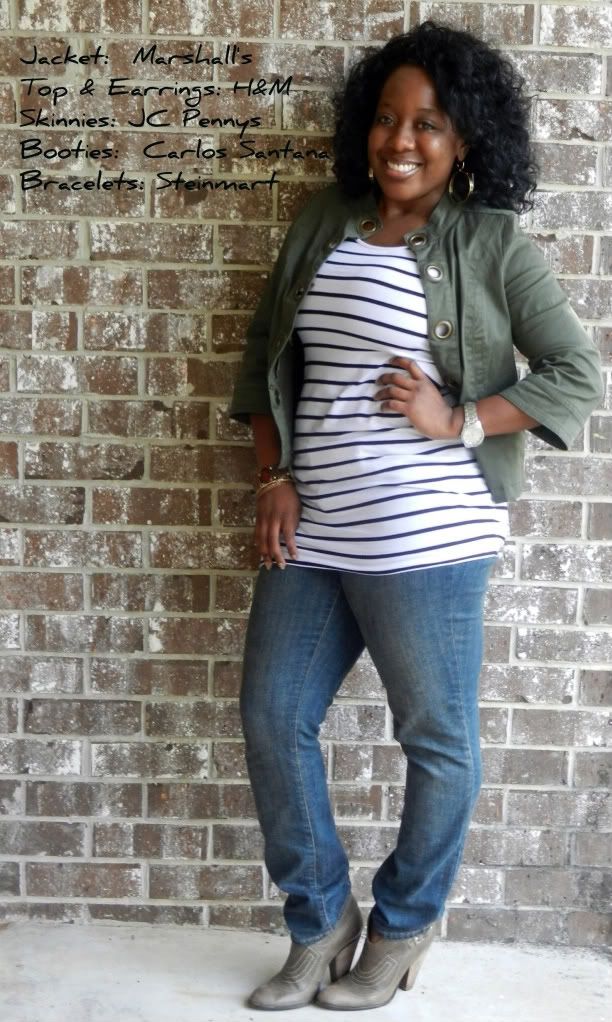 I was pretty impressed with how quickly I was able to throw this outfit together. I was half asleep when I got dressed because I had to be somewhere at 7:30am Saturday morning after a long Friday night.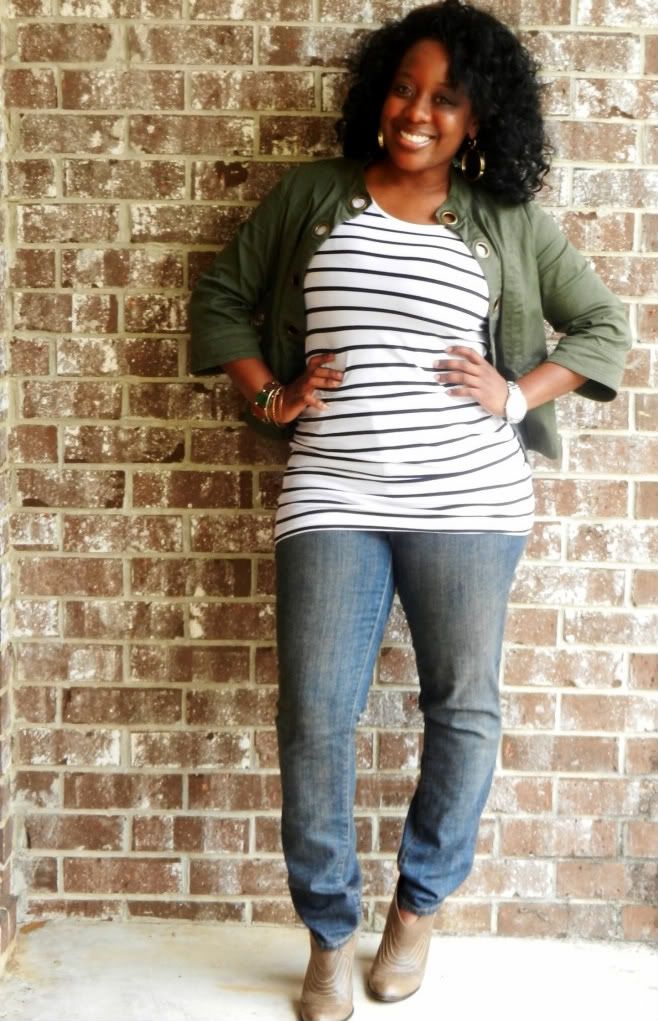 Ofcourse you all know what I'm doing....shopping the closet so here's where you've seen each item before.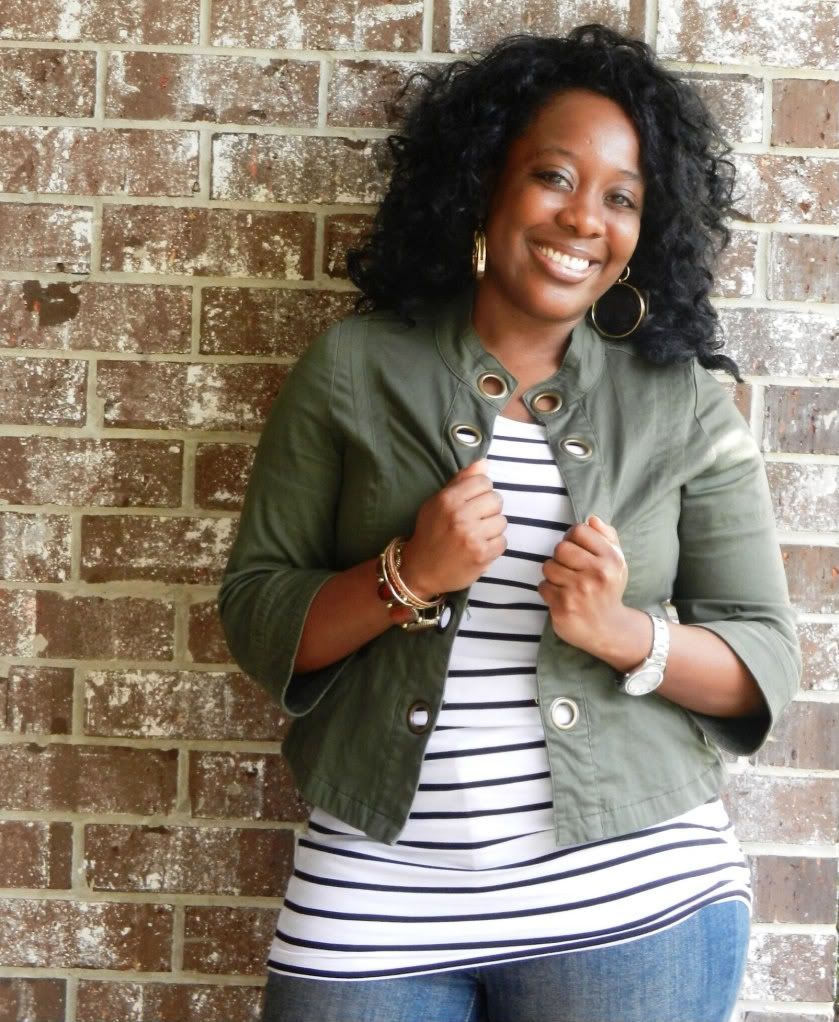 I haven't done a restaurant review in a while. Looking back at my photos, I realized that I never posted these pictures from
European Street Cafe. This is a cute little cafe that some co-workers and I went to for lunch after a workshop last month.
This place is so cute, resembles a cottage, and reminds me of Germany. (I lived there for 3 years)
They specialize in soups and salads but you can also find all sorts of pastries, cookies, and other sugary treats!
I ordered the chicken salad sandwich and gumbo.
Although, this isn't the traditional type of gumbo that I'm used to eating, it was very flavorful!
One of my co-workers had the Steak Dip sandwich with Au-jus. It was loaded with meat and she said it was quite good.
Another co-worker had a salad. I forgot what type it was but hey it looked good. :)
One of my co-workers was very serious about sticking to her point system for WeightWatchers and got a turkey pita sandwich. She said it lacked in flavor terribly! LOL! If I had to guess on appearance alone, I'd say the same.
I've been to European Street several times and the food is always very good. My favorite sandwich from there is The Princess which is a chicken breast, bacon, provolone, lettuce, and tomato on a croissant! Delicious! Though I have never tried it, I've heard great things about the Beer Cheese soup. Well that's all for now. Be back soon.