Hey Dolls,
I don't know why I've been so drawn to stripes lately but here I am with another work OOTD featuring these bright stripes!!!
I actually wore this top as a dress (it really is a dress) on my birthday night to a comedy show and dinner! I left my camera in the hotel room so I couldn't take pics to show you all. :(
So I figured why not show my blogger friends this dress as a work appropriate outfit!
This belt is pretty old! I bought it from New York & Company about 6 years ago but it is one of my favs!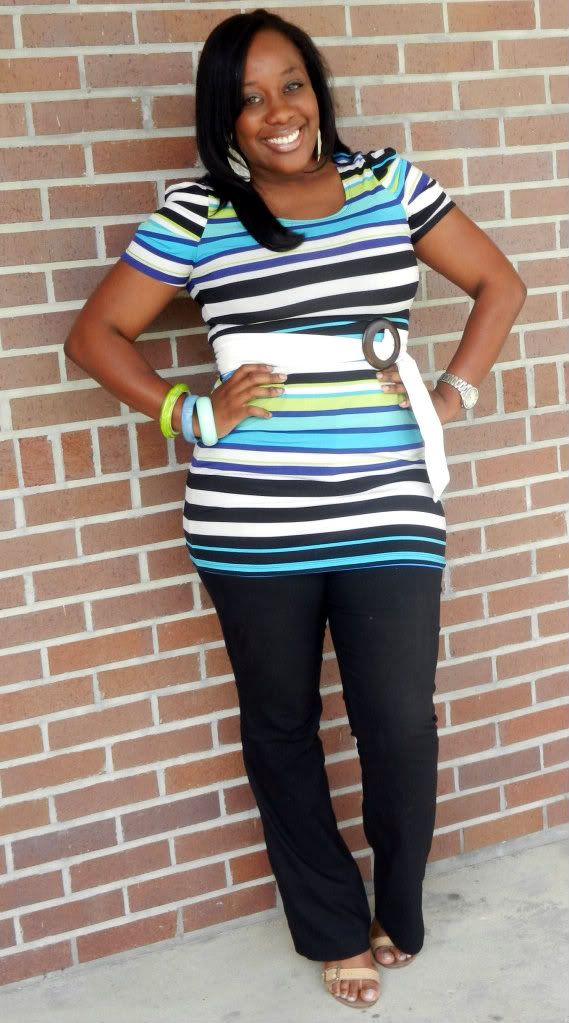 Are you guys doing anything for Cinco de Mayo? I'm thinking Cantina Laredo? Margarita?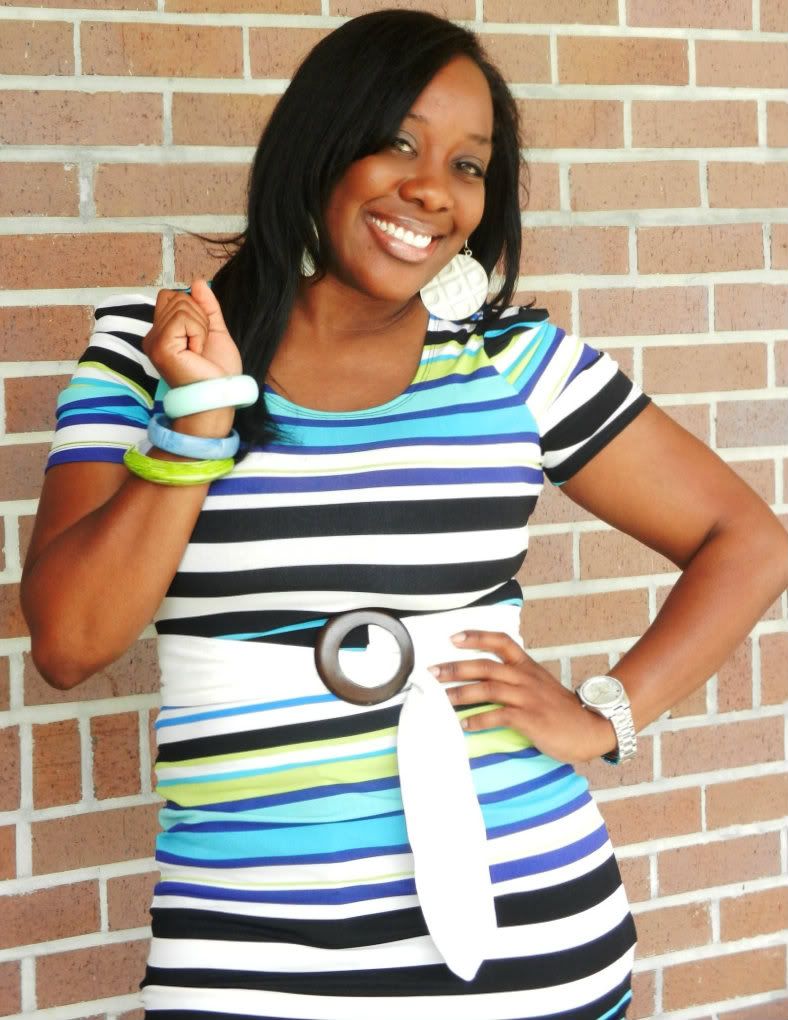 Dress: Sweet Storm via Ross
Belt: New York & Co
Slacks: Ross
Heels: Sam Edelman
Bracelets and Earrings: Thrifted (The green bracelet is from Unique Boutique)
Oh! Before I go, I wanted to share my new award with you guys!
The very lovely Oluwaseun from My Styled Expressions gave me this award! Thank you so much hun! Please check out her fabulous blog!
Here are the Rules:
Share 7 facts about yourself and award 7 other blogs.
My 7 facts:
1.) I've been to Las Vegas at least a dozen times....at least ( I stopped counting) and I haven't got tired of it yet.
2.) I have always loved roller coasters but use to be afraid of bridges over water. (not anymore :))
3.) I hate road trips. Put me on a plane please and thank you!
4.) I wish I knew how to scalp braid.
5.) I have been in several fashion shows. I'm actually in one on Mother's Day!
6.) Ever since going natural, I don't really care for straight hair anymore..."GIVE ME BODY!" lol
7.) I love hugs!
7 blogs I'm passing this award to:
1.) Mrs. T. Mack @ Nine to Fly
2.) Kish @ Me-"Myself-and-Style
3.) Sing @ Signature Style
4.) Keesha @ Yup Thats My Mama
5.) Alicia @ Fashion by Alicia
6.) D @ Fashion Pad
7.) Carsedra @ Embracing the Real Me
Thanks for reading!!! I will be back very soon! Have a FAB weekend!
~Trice