Hey Dolls,
I'm back with another work OOTD! The weather here in Florida is pretty warm considering it's December. In an effort to stay true to the winter season, I'm still rocking my boots when I could very well wear shorts and flip flops outside right now. I don't know about you, but I feel a certain kind of way about wearing my toes out in the winter, cold or not. Anywho, here's my look!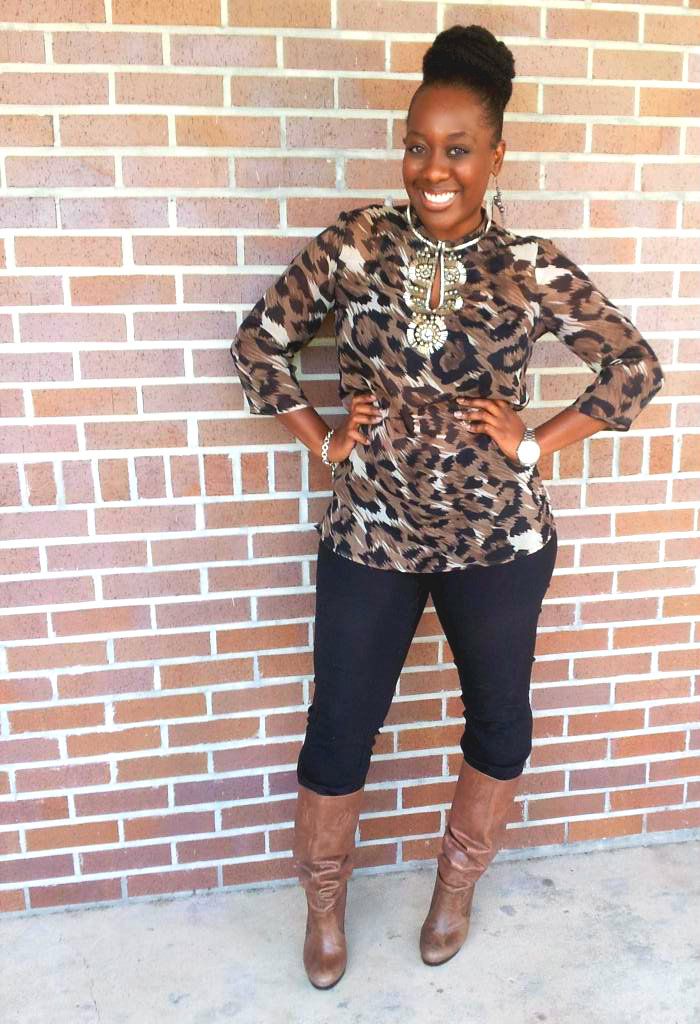 Staying true to shopping the closet until after the holidays, these are pieces you may have seen before, rocked a different way.
This was one of those outfits thrown together after I woke up late for work. I think I did pretty good considering I only had 45 minutes to get up, washed, dressed, and out the door! LOL! Gotta love mornings like that!
Beaded top: Seen Here (ROSS)
Pants: ROSS
Boots: Seen Here BCBG via MJM Designer Shoes
My sweetie and I went to the really cool restaurant the other night called Picasso's!
I loved everything about this place from the decor, ambiance, down to the food!
The decor was very artsy hence the name Picasso's and the food was AH-MAZING!!! They have a slogan (Picasso's, where food is art") Love it!
This restaurant is known for taking pride in their food and using the freshest ingredients.
I ordered a lovely glass of Reisling to go with my meal.
For starters we had their Shrimp and Grits which is probably the best I have had to date. Welll....I love the Shrimp and Grits from Brick but this comes pretty darn close in comparison! The shrimp were decadent and the flavors of the grits and broth were perfection! I especially loved the bits of tasso or smoked bacon bites garnished atop the dish! They add great pops of flavor!
This pizza.....this pizza right here...was seriously gone in 5 minutes, tops!!! It was the Saint Louis pizza, which according to the menu, has been voted the best in St. Louis every year for the last 40 years. I love thin crust pizzas so that was the first plus! It also had several different blends of cheeses including a smoky flavored cheese that added such a unique flavor to the pie! We added pepperoni, sausage, and lots of veggies and all in all this pizza was simply DELICIOUS!
I'd recommend Piccaso's over and over because it was truly an amazing dining experience. Have a great night dolls.
~Trice