Hey Guys!
Last weekend I had the dutiful honor of being the hostess for a friend's wedding. I will share pictures later on this week but f

irst I have to talk food!!!

The rehearsal dinner was held at the Potter's House Soul Food Bistro. I have been wanting to try them since they moved to their new location on Atlantic Blvd. so I was happy to find out the dinner would be held here.
There aren't very many soul food restaurants

I've gone to here in Jacksonville that have impressed me but I have to admit that Potter's House Soul Food Bistro may be number one to date!!! The food was delicious, very well seasoned, and re

asonably priced!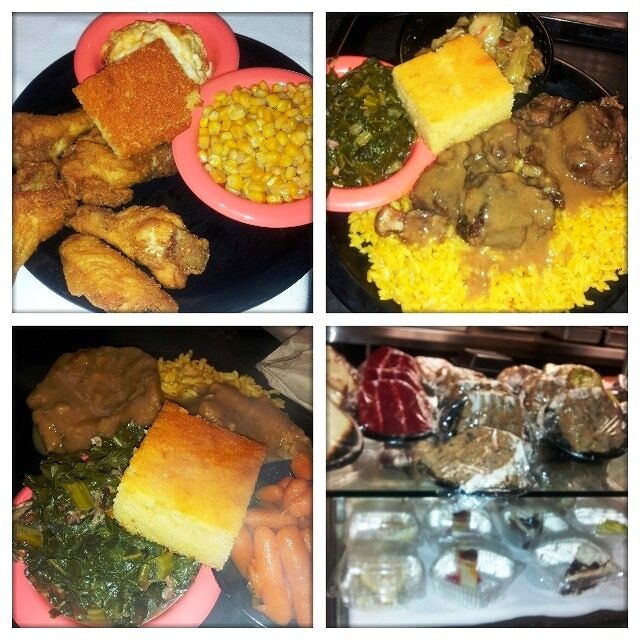 They serve your quintessential fried chicken, macaroni and cheese, smothered pork chops, and greens. They also had ribs on the menu and I may have seen fish as well but don't quote me on that. I ordered the oxtails with gravy and yellow rice and they were ama

z

ing!!! The meat was

so tender and seasoned to perfection!

They had a great variety of veggies as well. The greens and cabbage were some of the best I've had from a restaurant and the s

weet potatoes were great too!
On top of the food being delicious, the service was awesome as well. There was definitely southern hospitality being offered the moment we walked in. If you're ever in Jacksonville and are looking for some good ole' southern home cooking, I recommend you go to Soul Food Bistro

.