Hey Dolls,
Happy Friday to you! Is it me or is time just FLYING by!?!?! I mean, it was just Black Friday yesterday! Anywho, I'm back with a really quick and casual work OOTD!
The weather has been so wacky lately. Freezing one day and warm the next. The other day I snoozed a little too long so I decided to throw on something quick, warm, and casual for work. This is what I came up with!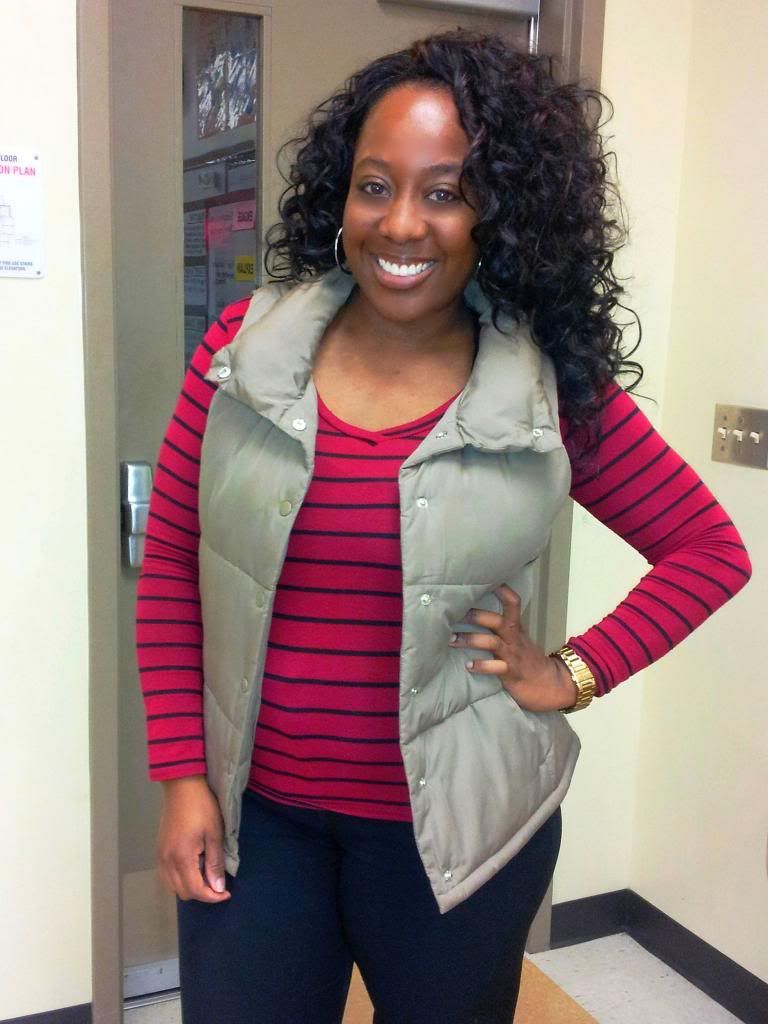 The vest was so warm, I found myself coming out of it and putting it back on the entire day. One thing is for sure, the cold front/freeze definitely has not made it to Florida yet. Doesn't quite feel like Christ

mas time.
This was definitely a shop my closet outfit but there's nothing wrong with th

at!
Vest: Forever 21
Shirt/Pants: Ross
Boots: MJM Designer Sho

es
Before I go, I want to thank all of you who participated in the Smoothie King giveaway

and

congratulate the winner, Fredetta of CrazyCurvyCool !
I will email you today for your a

ddress!!!
I'll be bac

k soon lovelies. Have a great weekend!