Hey Lovelies!
Did someone say New Orleans Kitchen??? I'm there!!!! Some of you know that my mom is from Louisiana so whenever the opportunity presents itself for me to eat anything inspired by cajun cuisine, I'm taking it! It's always nice to get a little taste of home away from home and that's what I got at Tibby's New Orleans Kitchen on my way home from Orlando last weekend!
We were greeted outside which was pretty cool! The atmosphere on the inside was so vibrant and hip! The walls were decorated with funky pictures and cool colors which definitely reminds you of what you would see in the French Quarters. I loved it!
The food was awesome too!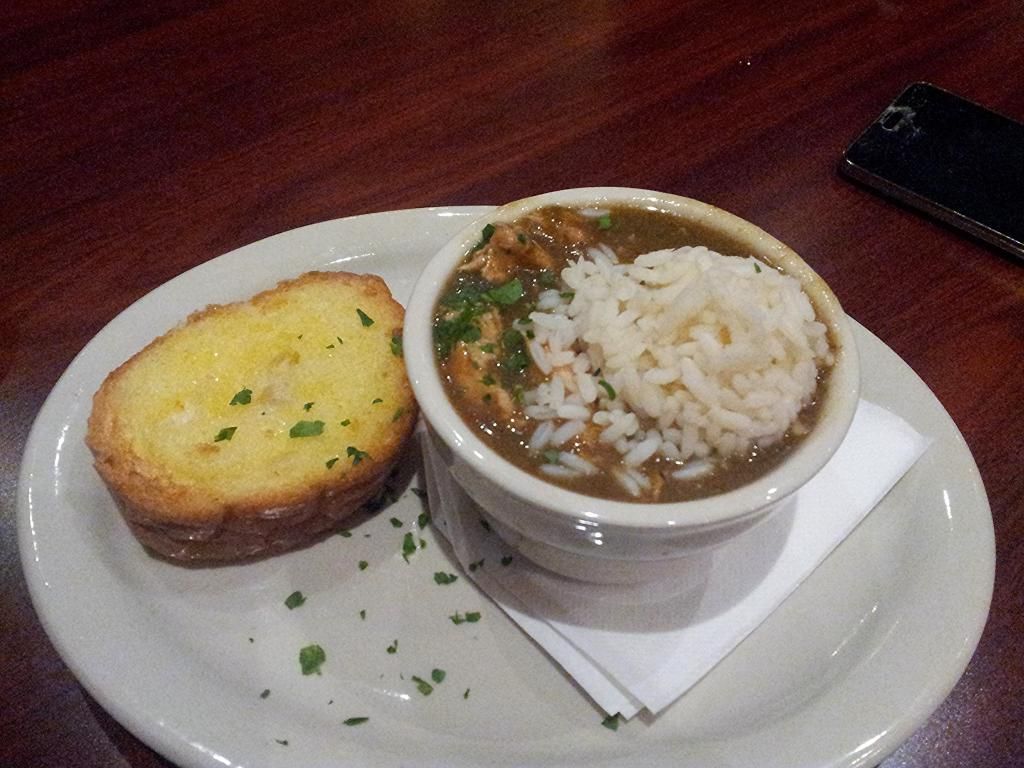 Chicken and File (fee-lay) Gumbo:
I'm really really....really picky when it comes to my gumbo. My family has pretty much killed the game for everyone because in my eyes, my family makes the best gumbo. With that being said, I have yet to taste gumbo out of a restaurant that even comes close. Don't get me wrong, the gumbo here was good but mannnnnnn, I wish I could get that homemade taste somewhere!
All three of us had a po-boy. Per the recommendation of our waitress we only got the half sandwich and I'm glad we did because even half was a lot.
Oyster Po-Boy and Andouille Sausage and Grits:
Awesome po-boy according to Krystle! She said the remoulade is what made the sandwich, for her! As for the grits, they had a good flavor but the consistency was a little thick.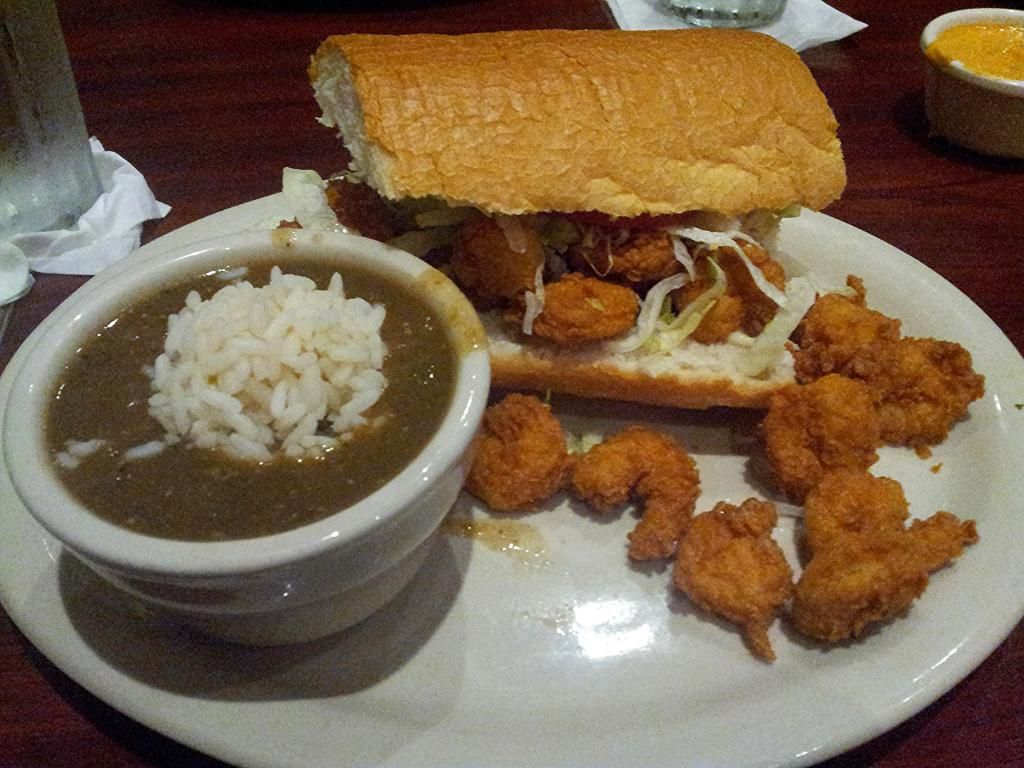 Shrimp Po-Boy and Gumbo:
This was my dish. I loved that there were so many shrimp in the po-boy!!! The were succulent and delicious! I had a side of gumbo and well, you already know how I feel lol. I was only able to eat half of my half po-boy so you definitely get your money's worth!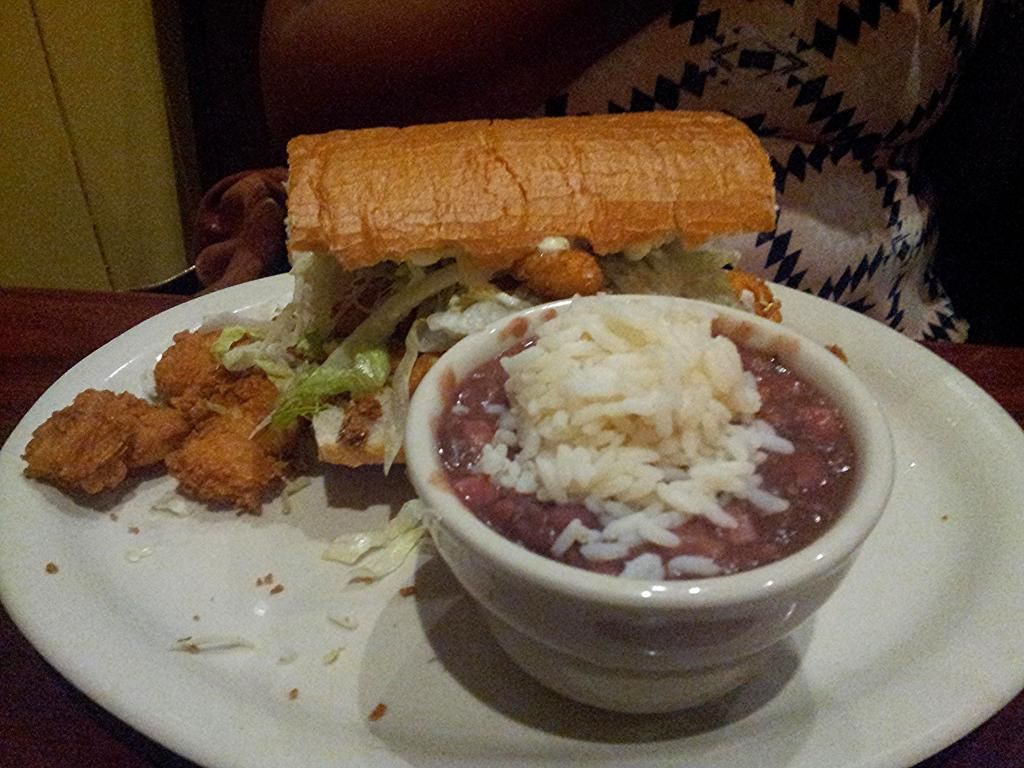 Red Beans & Rice
Bernie had the shrimp po-boy as well with a side of red beans and rice. The red beans had a nice smoky flavor and was full of yummy sausage!!!
We enjoyed our visit to Tibby's! To make our experience even better the manager, Hector
(Hi Hector! ) hooked us up with some beignets for dessert! They were so enticing that we dug into them before I could even think about taking a picture! If you aren't sure what beignets are check out this post! I can't wait for my family to come visit me this summer so I can take them to Tibby's! They're going to love it!
As always, thank you for stopping by!