Hey Dolls,


My Thanksgiving holiday time off is coming to an end and I have to say I enjoyed every bit of it! Here is what I was wearing at church on Sunday.
Do you ever find your self complaining about certain things in your life? Maybe your job, your car, or maybe even your children. I know I've been guilty of it but have you ever stopped to think that these things we complain about are blessings? There are many people without cars, wishing they could find a job, and want but can't have children of their own. I guess what I'm trying to say is that we should be grateful for the things that we have as well as our situation because someone out there is much worse off.
Maroon Boots: Jessica Simpson via Dillards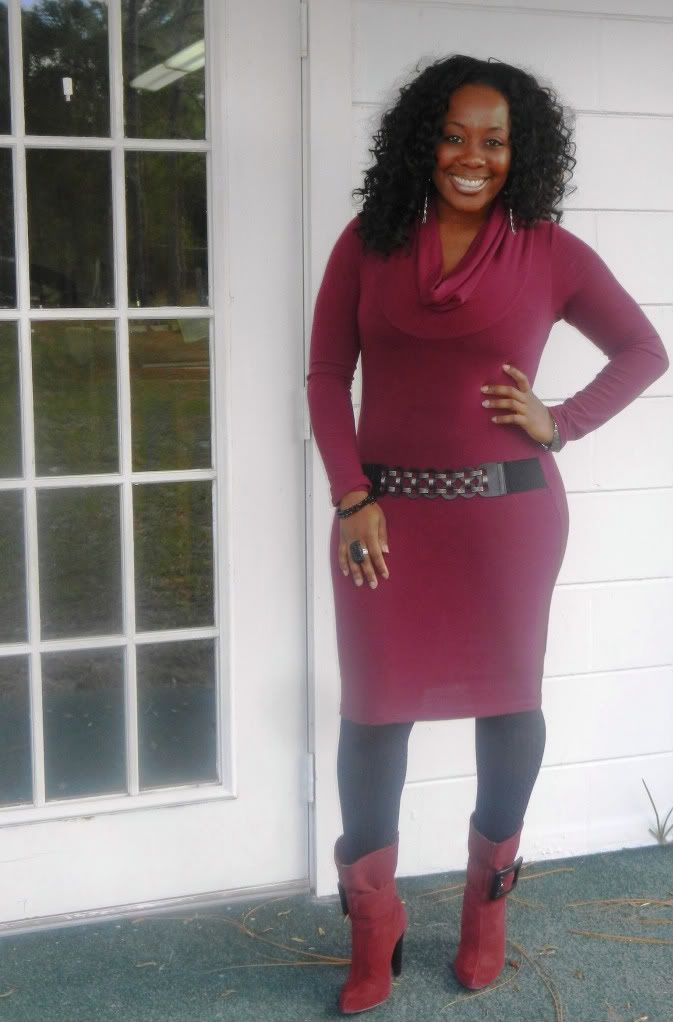 Maroon Sweater Dress: TJ Maxx
I have 14 more days of work until I'm off until after the new year! I'm sure many of you would agree that teachers are sorely underpaid for what we do but I can't think of any other profession that gives you every weekend, holiday, and summer off with pay!!! Thank you Lord! I will try my hardest NOT to complain!
Have a great week dolls!
~Trice