Hey Dolls,


As some of you may know, in March, Google will be getting rid of Google Friend Connect so I will lose all of my wonderful followers. Don't fret because I've created a FB page (please click "like" over to the right) so we can all stay in touch!!!
Anywho, as you all know this is the season for holiday parties and socials! I have about 4 of them that I'll be attending this season. Here is what I was wearing to a holiday dinner/ social at Longhorns.
I absolutely LOVE this sweater because of the detailing at the top left! I always get so many compliments on it!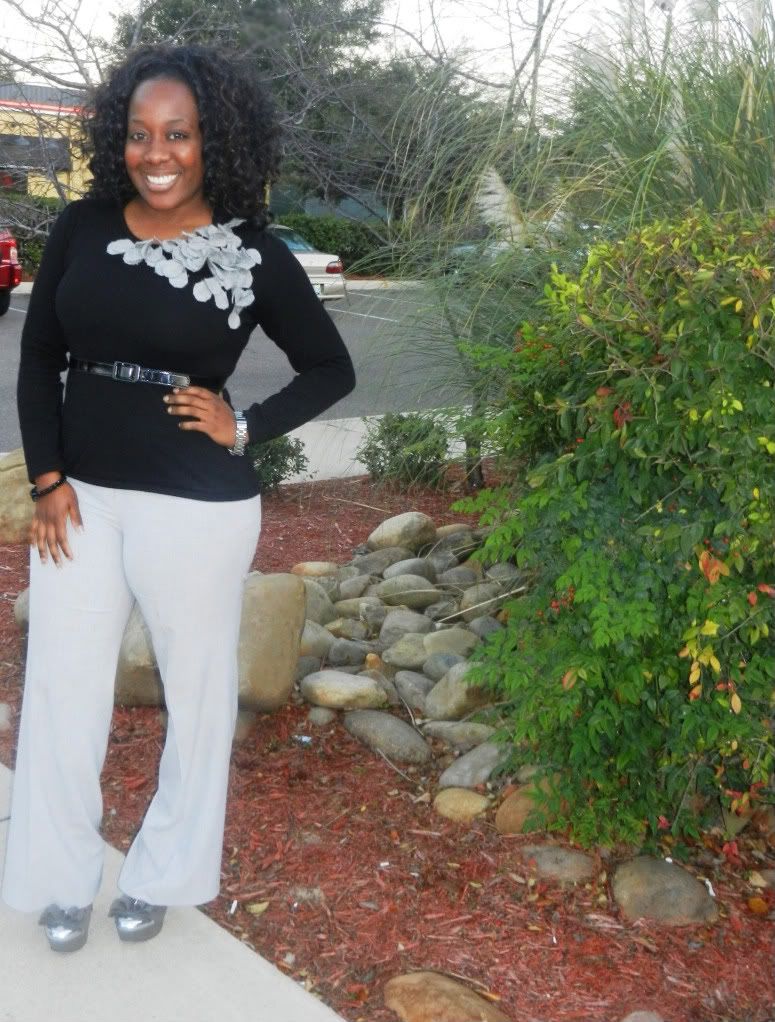 The weather is still up and down here in FL but this particular evening was sort of chilly. Here is my look with my coat on. I bought this from JC Penny's a couple of years ago.
And let us not forget the HEELS!!!!! Love these bad boys and they are sooo comfy to walk in!
Penny Loves Kenny Heels
Here is the entire look with the coat!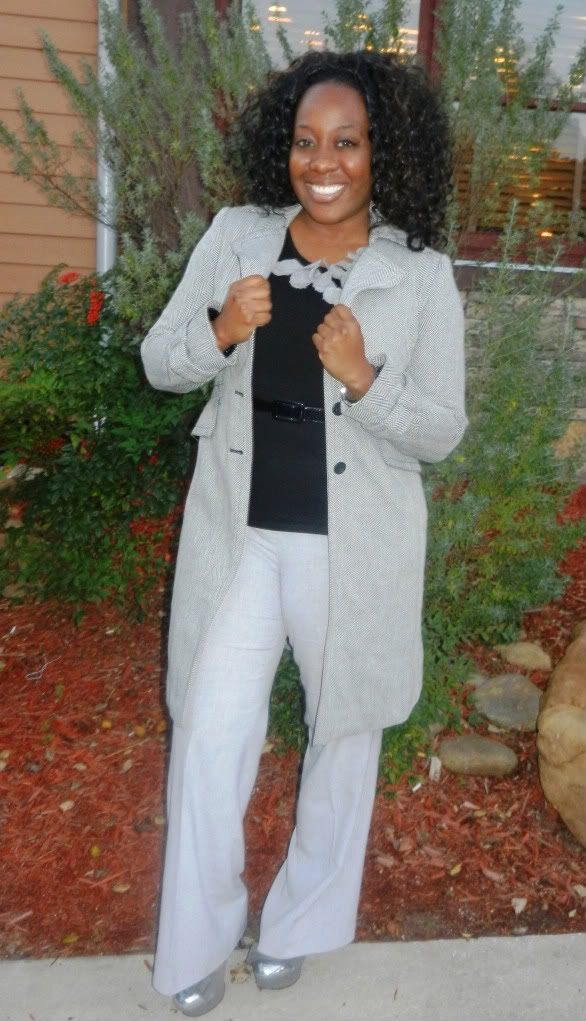 Sooooo it would be remiss for me not to show you the food we enjoyed at Longhorn so here ya go!!!
Spicy ShrimpAppetizer
Shrimp and Lobster Seafood Dip! Delicious!!!
Filet w/ grilled onion and mushrooms and Macaroni & Cheese
Chicken Fingers w/ Honey Mustard and Macaroni & Cheese
Good ole' Chicken Salad
Now here is what I had, the Lobster stuffed filet…. and I have to say that I love me a good piece of steak and if it's stuffed with seafood, I'm all for it. Unfortunately, I was slightly disappointed because for one it definitely did NOT look like it does on the commercials I've been seeing lately (but when does anything look like it does on TV, right? lol! I am definitely an "eat with your eyes first" type of girl!) and the flavor just wasn't all there for me. At least the appetizers and bread were good! 🙂
Oh well, I still had a great time! Talk to you all soon!!!
~Trice