Hey Dolls,


Last weekend I went to the encore showing of a film my friend Tiya and her husband produced! This is their second film and I really see them being very successful in the film industry someday. The name of the film is Miracle Seven. It was a wonderful Christian-based movie with a great message. The first film they did is called "Love Trap" and if I'm not mistaken, you can purchase the DVD at Target so please take a look next time you're there. Here is what I was wearing:
Earrings: Vegas Boutique

Top: Ross

Cobalt Blue Jeans: H&M

Heels: DShoes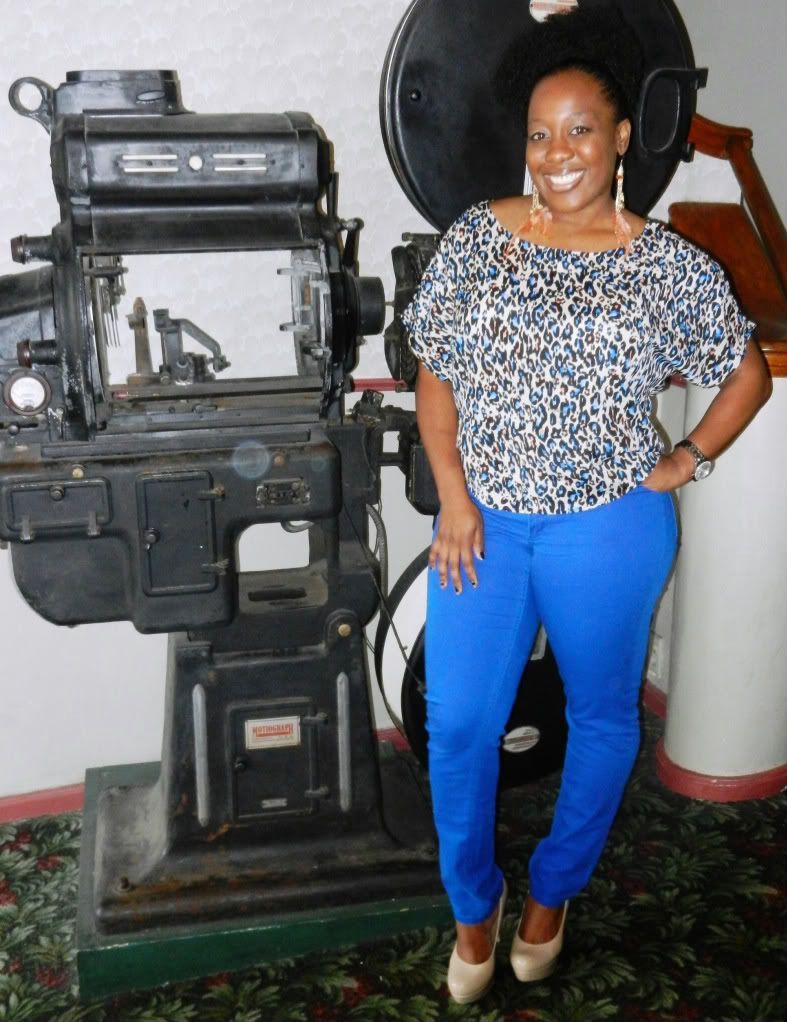 The theatre is in San Marco which is a fun, swanky area of Jacksonville! It has boutiques, cute little restaurants, and beautiful views of the St. John's River.
I absolutely LOVE these cobalt blue jeans! The are so comfortable and I really love the color! I'm not sure if I mentioned this to you all but guess what……H&M is being built in my town as we speak!!!!!!! I AM SOOOOO EXCITED!!!! It will be opening this summer and I can hardly wait!
Well that's all for now guys!!! Have a wonderful weekend!!!
Talk to you all soon!
But….before I go here is my Black History Month fact:
Dr. Maulana Karenga created the African-American holiday, Kwanzaa, in 1966.