Hey Lovelies!
So we entered March last week which always makes me anxious for spring and the nice warm weather that comes with it. Well, the weather on the first was beautiful..in the 80's with the sun shining bright…….then on Monday I woke up to 38 degree weather!!!! What in the world!?!?!?! I thought we were done with coats and such. Guess not so here is what I wore to work.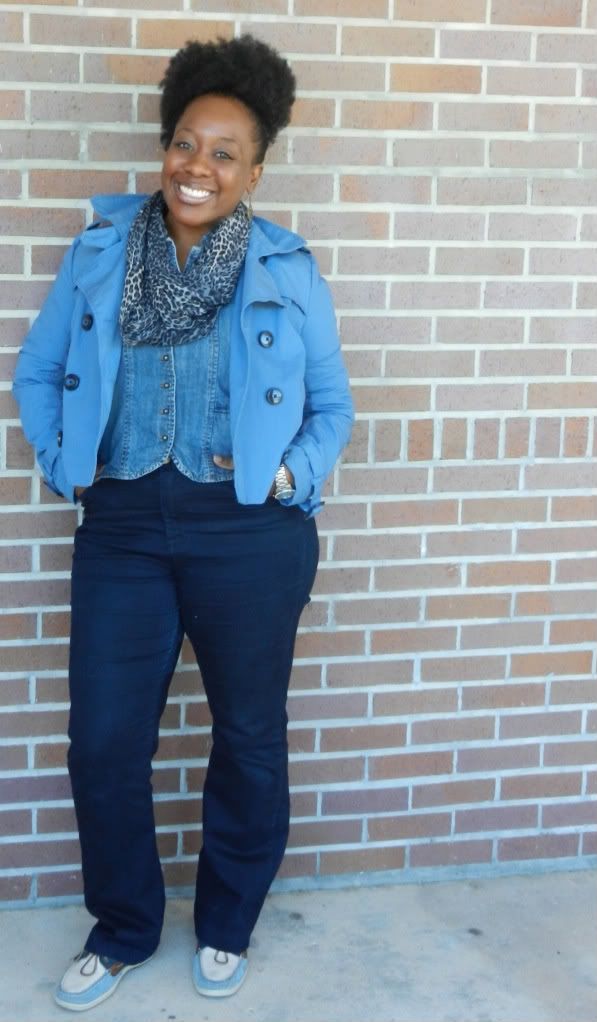 Though a rarity, I was not in the mood for heels. So I kept my outfit pretty casual and pulled out my Sperry's.
I got this jacket from H&M last summer for $15!!! What a steal!!!! Did I mention they're coming to my city???!!! (I know I did….that's how excited I am about it!) 🙂
Here's the look without the jacket. The jean blouse is really old and I don't remember where I got it. I'm also wearing a Karen Kane scarf.
Hope you're having a great week!
~Trice