Hey Dolls,


I've been absent for about a week. Getting ready for the closing of school has been keeping me pretty busy. The students will be done Thursday and I'll be off for summer next Tuesday!!!! I had a moment to get a few snapshots this morning so here is what I was wearing today. I don't know why, but I have been seriously drawn to stripes in the past few months.
My students are presenting projects today so I'm going to be very brief.
I plan to get on a serious "Bringing Sexy Back" work-out plan over the summer! I started running around my neighborhood in the evenings and I've lost a couple of inches…..only… inches. LOL
LOVE these heels from Calvin Klein! They've got a chunky heel making them so easy to walk in.
Dress: Ross
Bracelets: Charming Charlie
Belt: Zara
Heels: Calvin Klein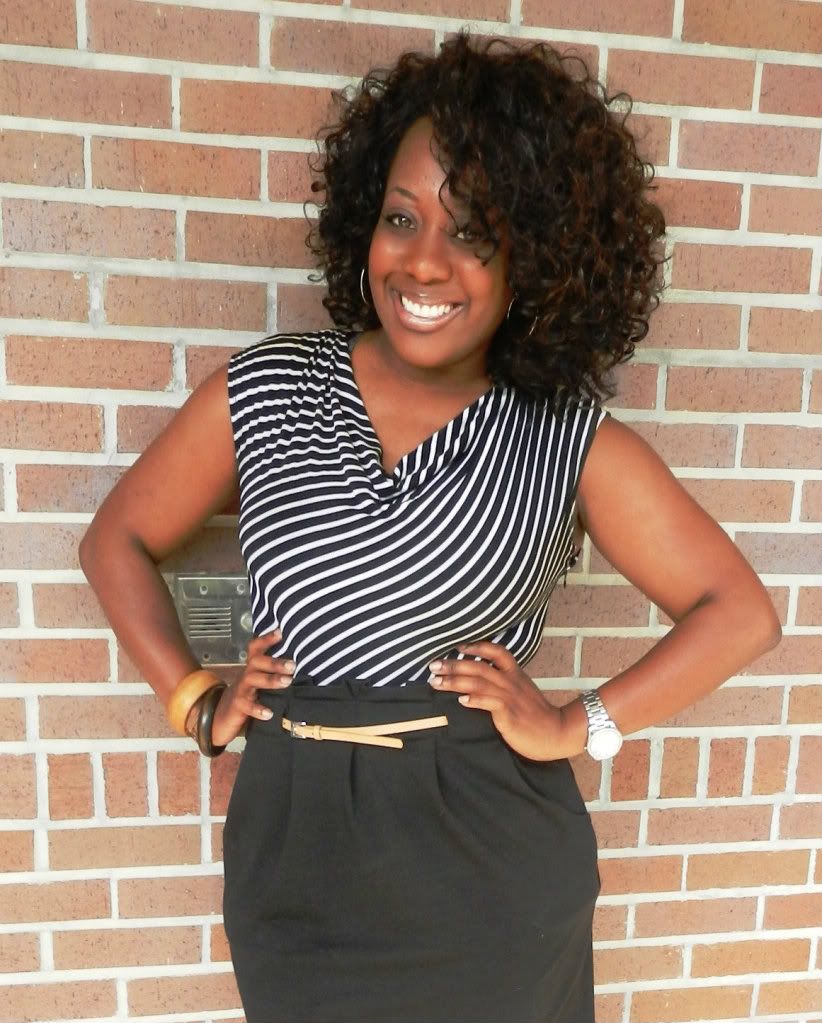 Have a great week everyone! Be back soon!
~Trice