Hey Dolls,
I'm back with another quick and delicious meal you can make any night of the week! I made Salmon Burgers for my boo and I last night and they were sooooo gooood!
Here is what you'll need:
I bought my Salmon Burger Patties pre-prepared at the seafood counter in the store. I wanted something quick and fuss-free! The patties came prepared with spices, bread crumbs, and egg.
1.) Add a small amount of salt and pepper and add the patties to a grill pan that has heated olive oil in it.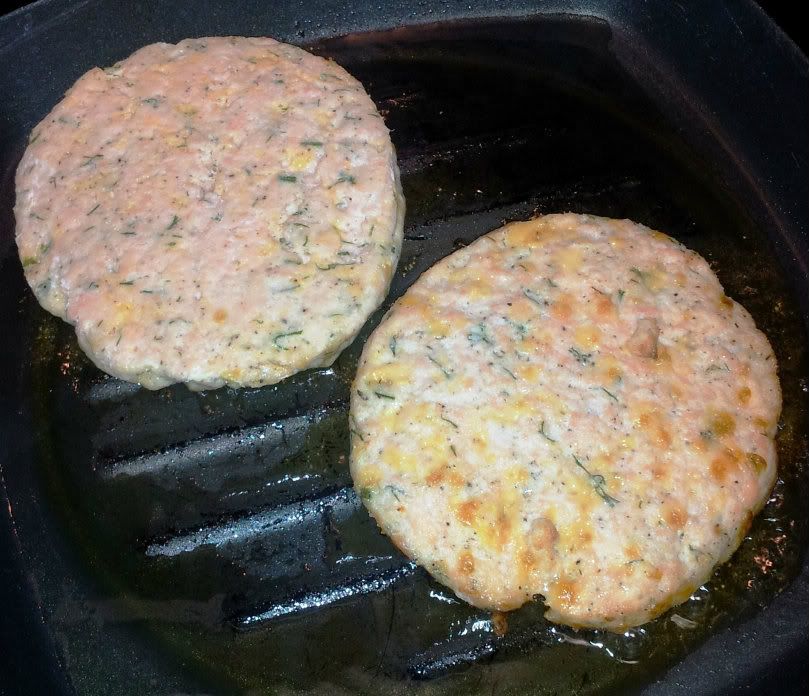 2.) It'll only take about 3-4 minutes per side. Once they're cooked take them off the grill and set them aside.
3.) For a side I wanted spinach and fries. So I chopped two cloves of garlic and let them brown. Please don't over brown your garlic because it will burn the garlic and make your dish bitter and unappetizing.
4.) A lot of spinach…..
5.) Goes a long way! Add just a tad bit of seasoning to your spinach. This garlicky spinach is delicious.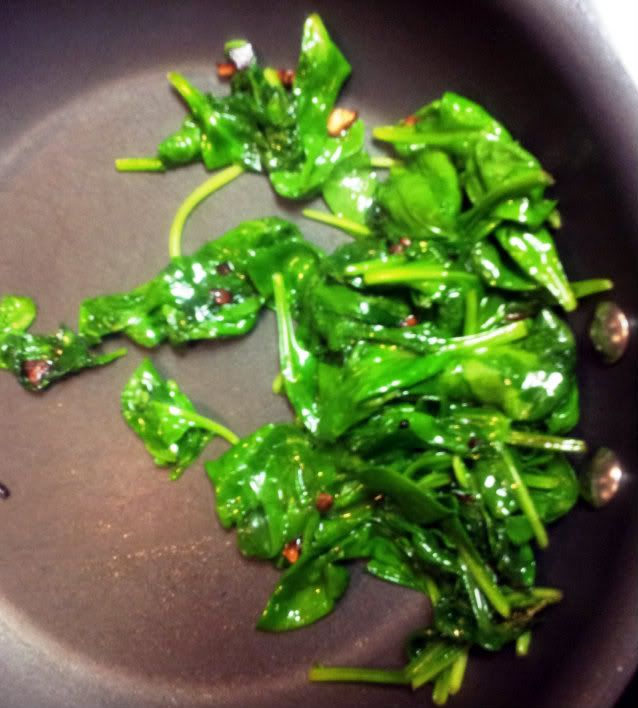 6.) I like lightly buttering my kaiser rolls with olive oil spread and toasting them when ever I make this dish. I also use spicy mayo. Both of these things add extra layers of flavor!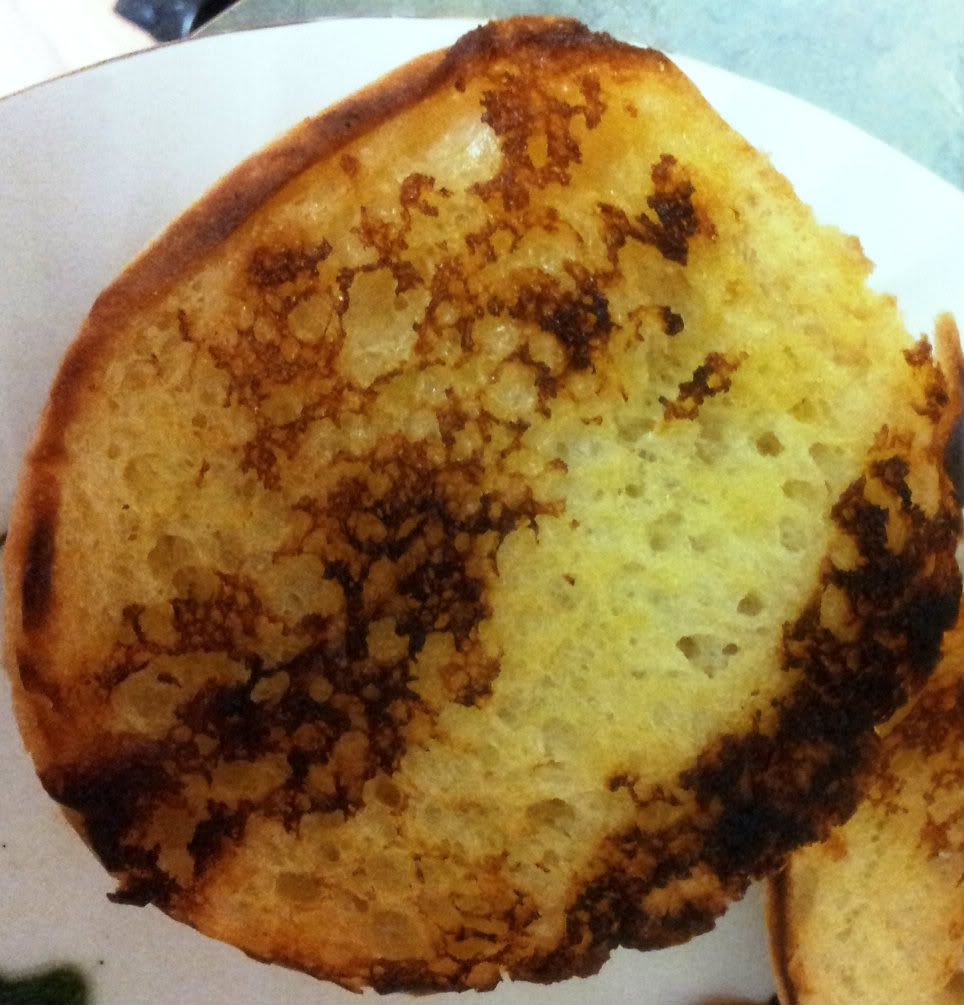 7.) I knew my honey would want fries so I prepared a few fries by drizzling olive oil on them and adding seasoning, garlic, and parsley. I baked them in the oven for a few minutes.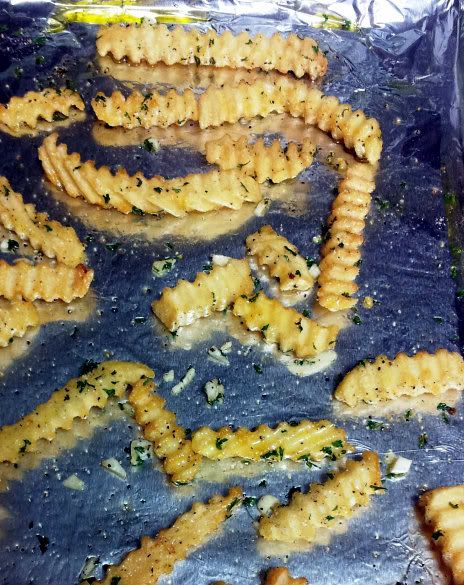 7.) Cut up your tomatoes and avacado to add on your burger. I realized my avacado wasn't ripe enough once I cut into it, so I didn't use it. I was a little peeved because I love what it adds to the burger. It was still phenomenal though!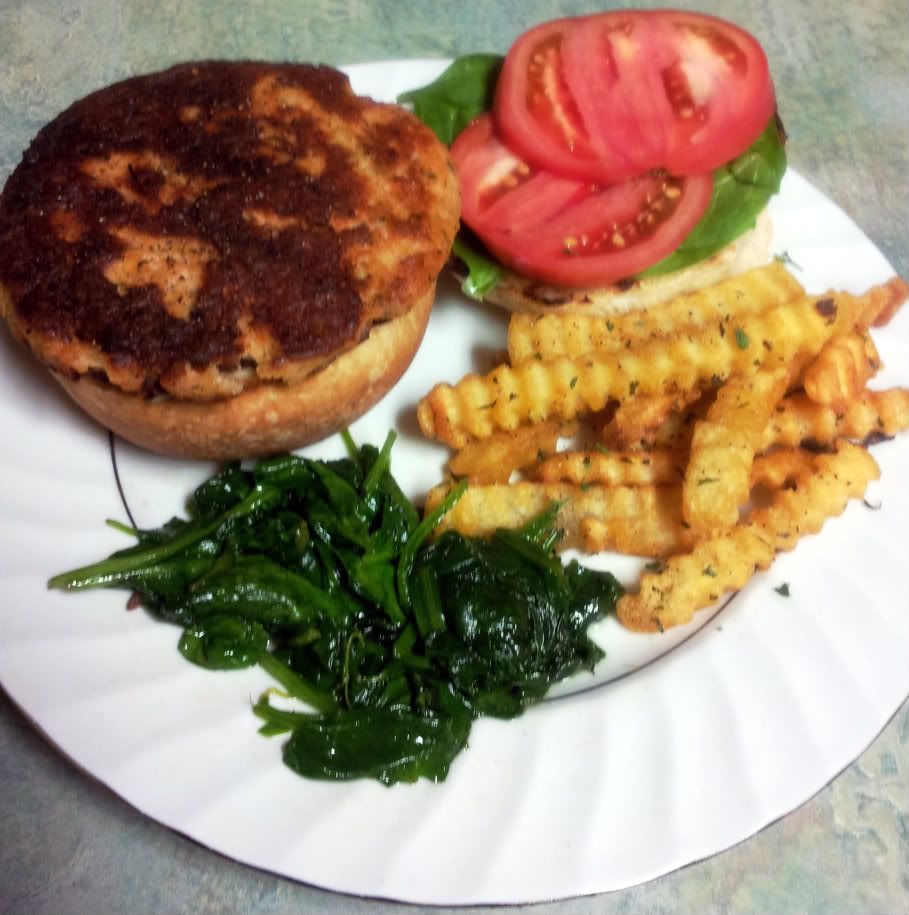 8.) Enjoy!
It seriously takes no time to whip this meal together. If you love fish, like I do, you will LOVE this salmon burger. My boo inhaled it….(who am I kidding, so did I)
Thanks so much for stopping by!
XOXO