Hey Dolls,


The weekend is finally here!!! This has been one heck of a week, let me tell ya. I am praying I get my car back this afternoon. It's a challenge getting around and taking care of business without your own transportation. Anywho, here is a work OOTD from earlier this week that I hadn't gotten the chance to post.
Hence the title of my blog, like most girls, I love shoes, especially high heels!!! However, I have been trying to cool off on the heels while at work and so I'm trying to incorporate more flats into my wardrobe.
When I saw these leopard Steve Madden flats, I had to have them!!! Surprisingly though, by the end of the day, they hurt like a mother! LOL!!! You'd think they'd be comfortable. My suggestion if you purchase these shoes would be to get a half size bigger.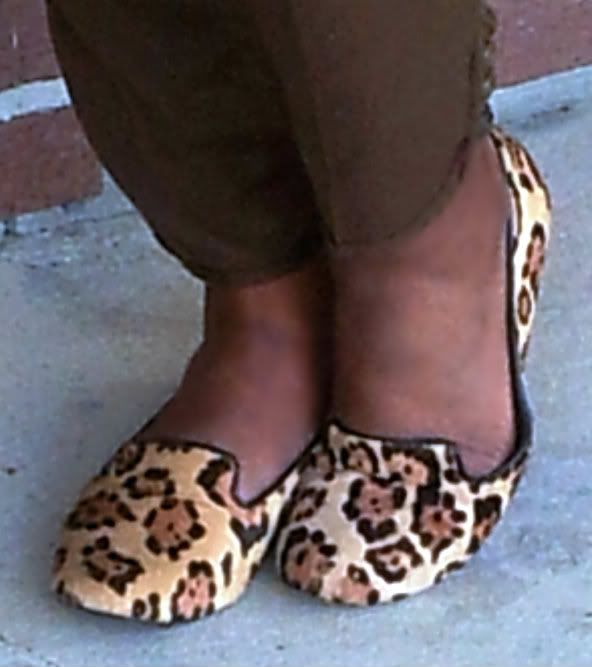 I thought this was the perfect teacher look for the day. We had a lab in class so I was able to maneuver my way around the lab and still look fashionable doing so.
The earrings I was wearing were a gift from a lady at my church and the bracelets were given to me by one of my besties, Bel! They were a perfect match!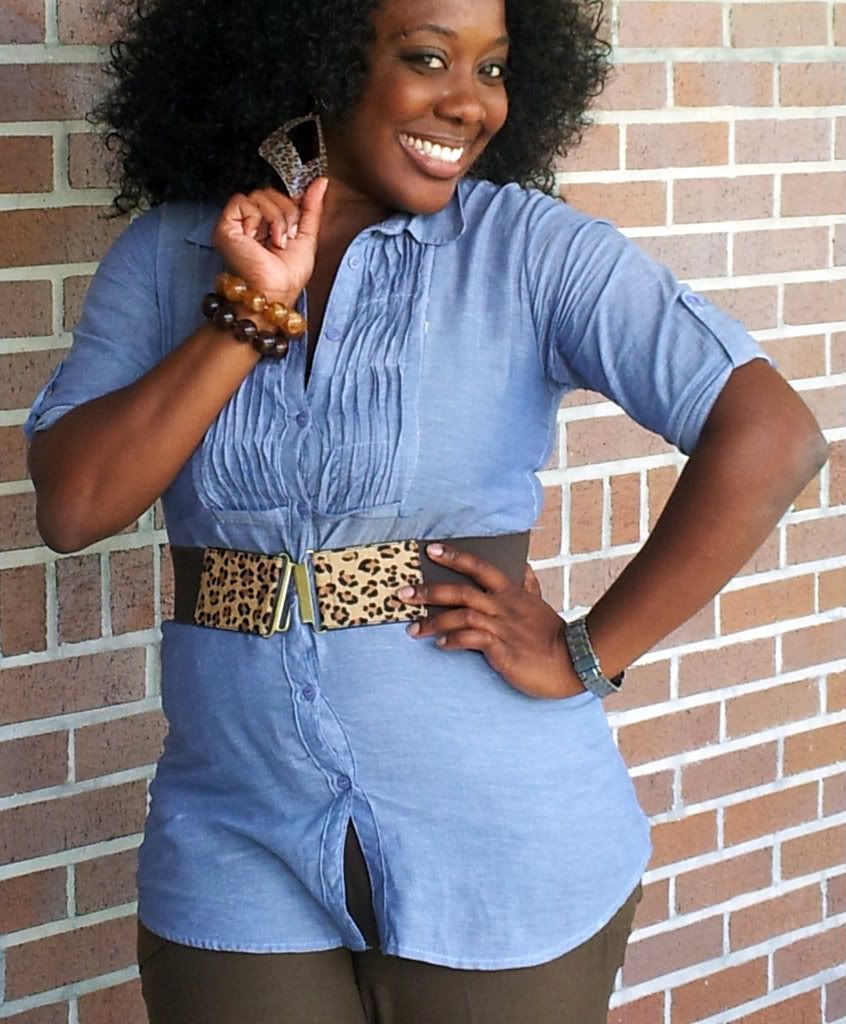 Before I go I wanted to tell you about a giveaway going on over at
This blog is run by Shatia, a blogger newbie and she is giving away some cool things. Please stop by and show a little blogger love :)!
Chambray Top: Bealls
Pants & Jewelry: Gifts
Belt: JC Penny
Loafers: Steve Madden
Enjoy your weekend dolls!!! Talk to you all very soon.
~Trice