Hey Dolls,
This post is going to be a little different from the norm, but I just had to share with you all!
So guess what I did on the last day of 2012??? Yep, that's right! I went sky-diving! This is something I have ALWAYS wanted to do at least once during my lifetime. It is definitely one of the items on my never ending, ever growing "Bucket List"!!!
Come along my for the ride!!!
Me and my instructor, who reminded me of Dennis Quaid. LOL! He was great at taking the edge off on our quick journey to 15, 000 feet in the desert air!!! He kept me laughing!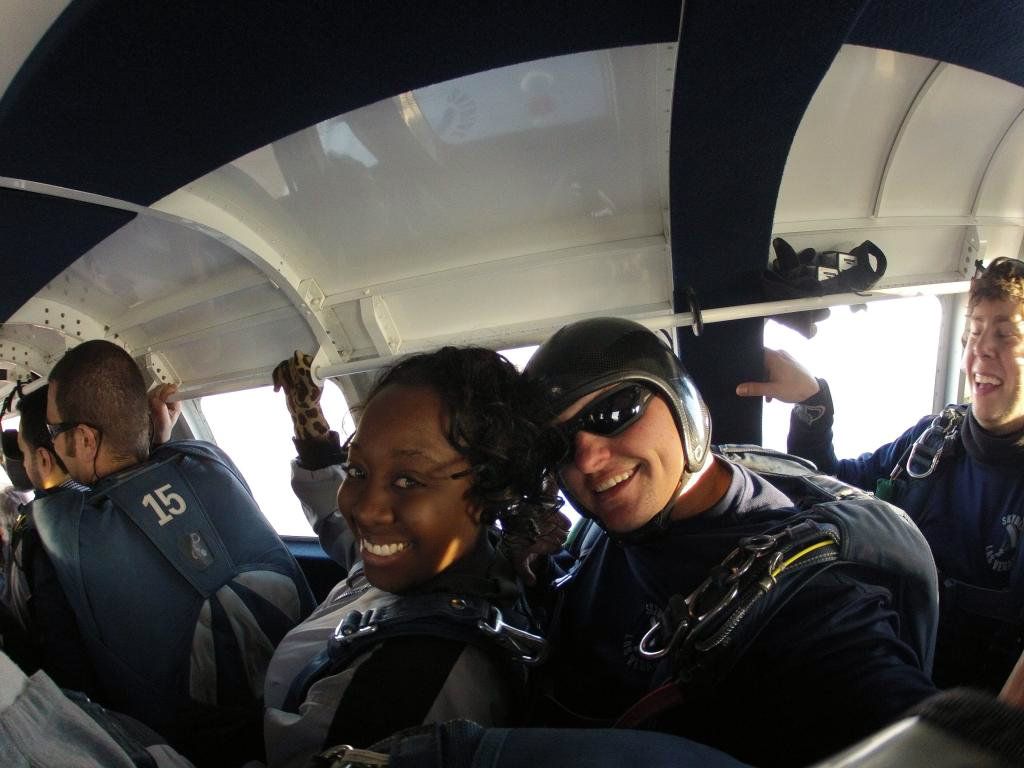 The higher we got, the colder it got, and the more I kept saying "Dang, how much higher are we gonna go???" LOL!
Surprisingly, the only time I really got the butterflies was when they opened that door! The nervousness only lasted a split second because the next thing I knew, I was free-falling to the earth! HA!
No turning back at this point!!!
Lets' GO!!!
"Ohhhhhhh Shizzleeeee"!!!!!
I'm flying!!!!!!!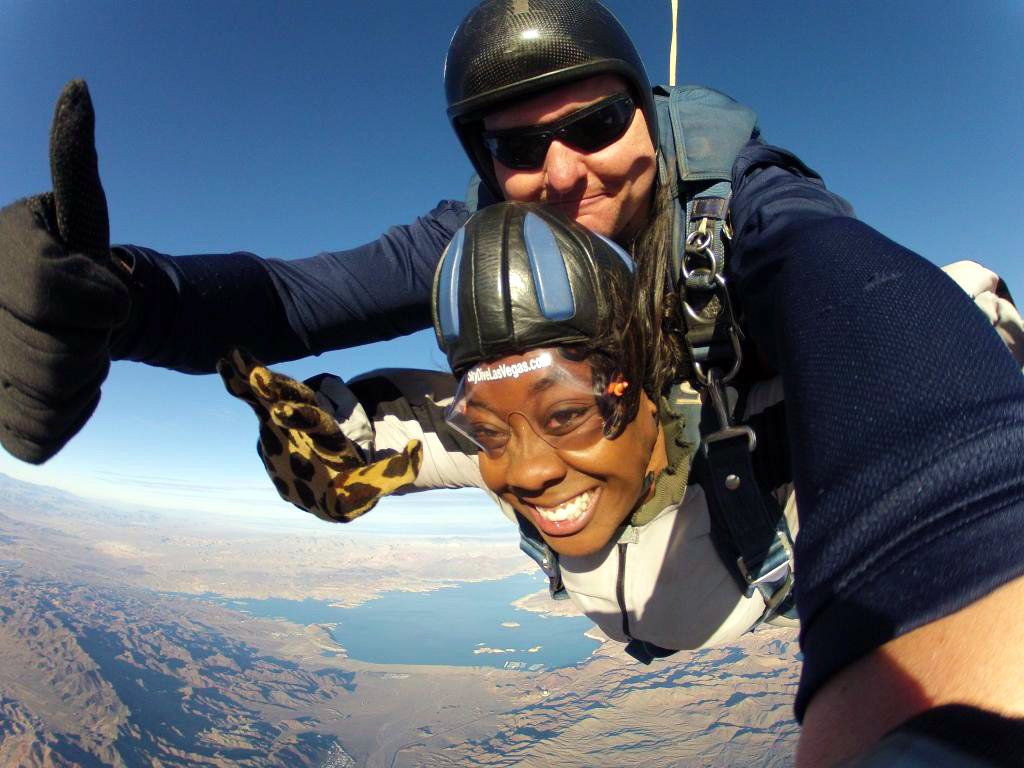 It was so exhilarating and definitely an experience that I'll never forget!
We were free-falling for about 30-45 seconds before my instructor pulled the parachute.
At that point I got to enjoy the view in slow motion. We were just drifting ever so calmly. LOL!
And, there's the landing site! And guess what else??? I'm still here in full effect! Lol!
All in all it was an amazing experience! If any of you were considering sky-diving, I say go for it!!! We've only got 1 life to live and do all the things we want to do so why not have fun!!!
Hope you all didn't mind to venture from fashion and food. Take care and talk to you soon!
XOXO