Hey Lovelies,


If you read my last post, you read that I was in Orlando last weekend with my family. My brother and I wanted to treat my mother to lunch on Saturday afternoon and her favorite food is seafood. When we stumbled across Fulton's Crab House during our walk at Downtown Disney, we decided it would be the perfect restaurant to try. Plus the outside was so pretty to look at we figured the food would be appeasing as well.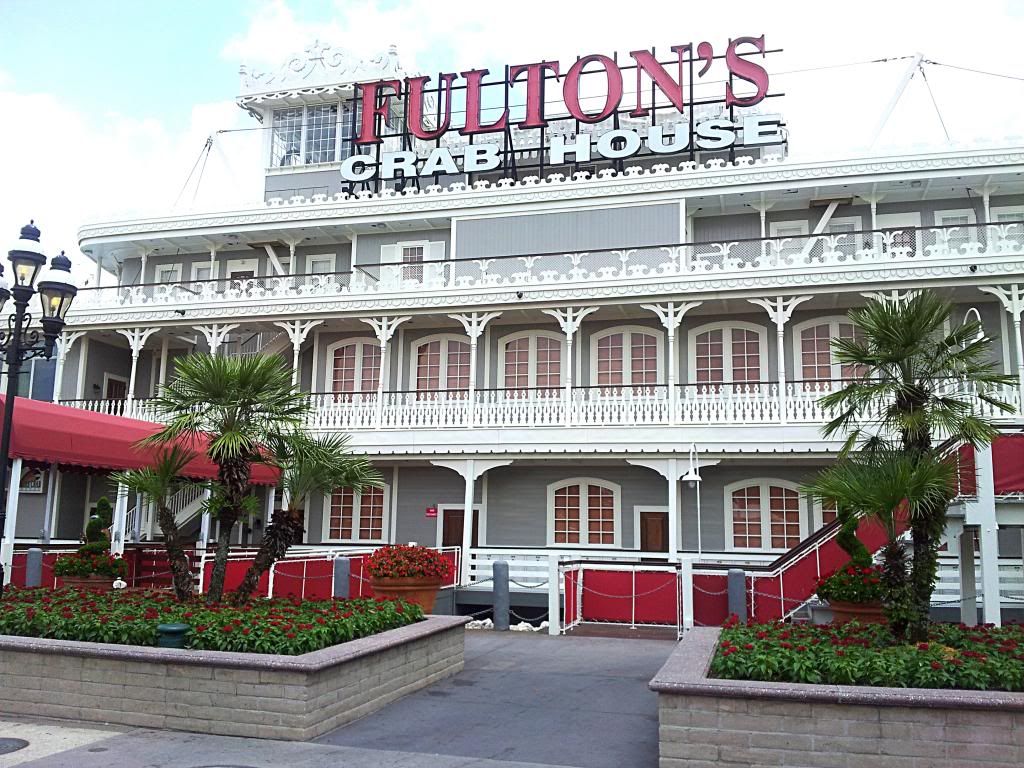 Welllllllll…..let me talk about the food before I give you my thoughts.
For an appetizer we had the Lobster Corndogs per the waitress's recommendation. At first we thought "lobster corndog???" but she insisted we try it being that it was a guest favorite.
My brother had the shrimp and fish combo that came with the house chips which were unseasoned and quite bland.
My mom and I each ordered the half and half meal with half a shrimp po-boy and a cup of lobster bisque topped with crab.
Ok so here are my thoughts….
The Good:
I thought that the lobster bisque had a nice texture and good flavor. The crab on top was an added bonus. The po-boy was O.K. The lobster corndogs were decent but the dipping sauce tasted a little suspect to me.
The Bad:
My brother had to send his fish and shrimp back because he didn't feel as though his fish was done enough. The batter slid right off of the fish as soon as he pick it up with his fork. His chips were bland as well as the majority of the food for that matter.
The Ugly:
For anyone who knows me well, knows that I LOVE BREAD!!! It wasn't until we were almost done with our meal that we noticed we never received our complimentary bread!!! FOUL big time in my book.

I absolutely loathe when I go to a restaurant, especially pricey ones, and the shrimp are not deveined!!! That is so gross to me.

They were sorely overpriced considering the quality of our meal and service.

Lastly, the restaurant sits on what looks like a man-made body of water and though the view was nice, little water flies were plastered on the window next to where we ate…eww.
Verdict:
Overall, the food was just ok. It probably wouldn't be my first recommendation and I will probably never go back. Should've gave me my complimentary bread and butter…smh!
Have a wonderful day!
~Trice