Hey Dolls,
I've always loved my leafy vegetables like spinach but it wasn't until I moved to Florida that I developed a love for collard greens! My sweeties mom makes the best greens ever but to be completely honest, her greens are the only greens I've really ever had. You all know I LOVE to cook but the idea of tackling a gi-normous bunch of collard greens has always seemed like a daunting task. With that being said I was happy to try Nature's Greens!
Nature's Greens are produced by South Carolina's, WP Rawl, a leading producer of fresh bulk and packaged greens. They have a complete line of triple-washed, ready to use greens! This is right up my alley because you guys know I'm all about convenience! For my fellow green lovers, you have your choice of collards, mustard greens, turnip greens, greens blends, and my new favorite thing in life, KALE!!!



You can get the greens in 1 or 2 pound packages…now that,I can handle LOL! Since the bags of greens were ready-to-use, I made my first attempt at collards, and I must say, I did a pretty great job!
Per seasoned advice from my BF's mother, I added smoked meat for flavor. It added that extra something and I was really proud of my greens!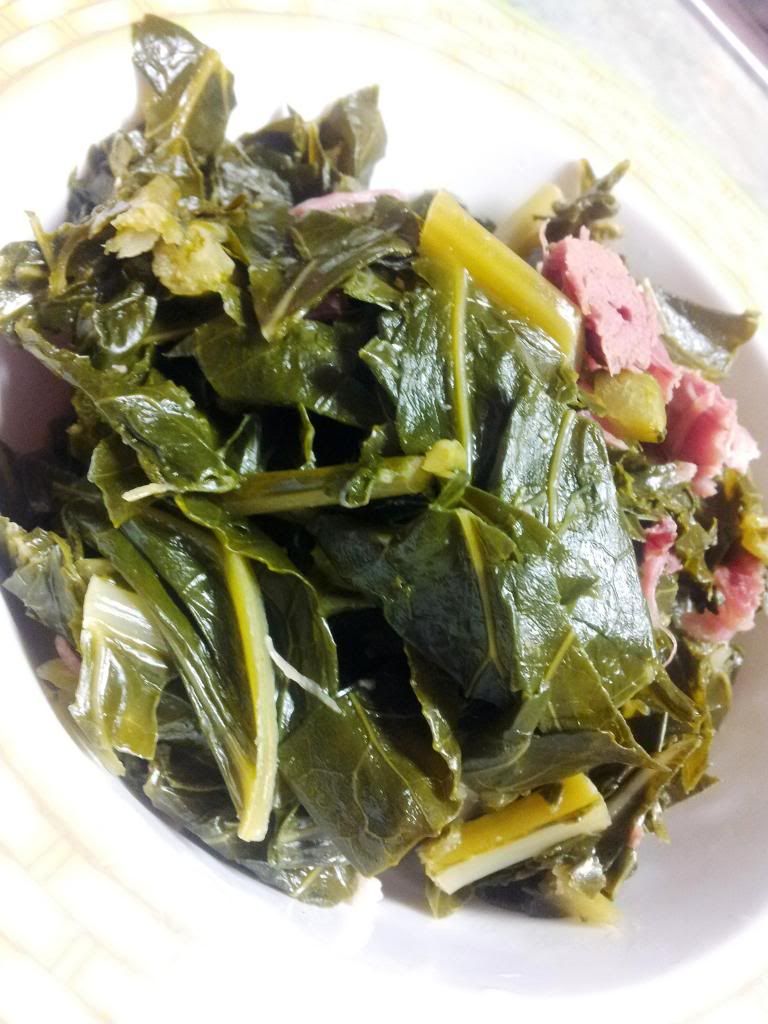 Oh yeah…and I baked a little chicken to go with it! 🙂 I picked at the chicken before taking the pic. I couldn't resist…
Now I have been hearing so much about kale chips lately and have been wanting to give them a try. I tried a Parmesan Garlic Kale Chip recipe that I have and IT WAS SO GOOD!!!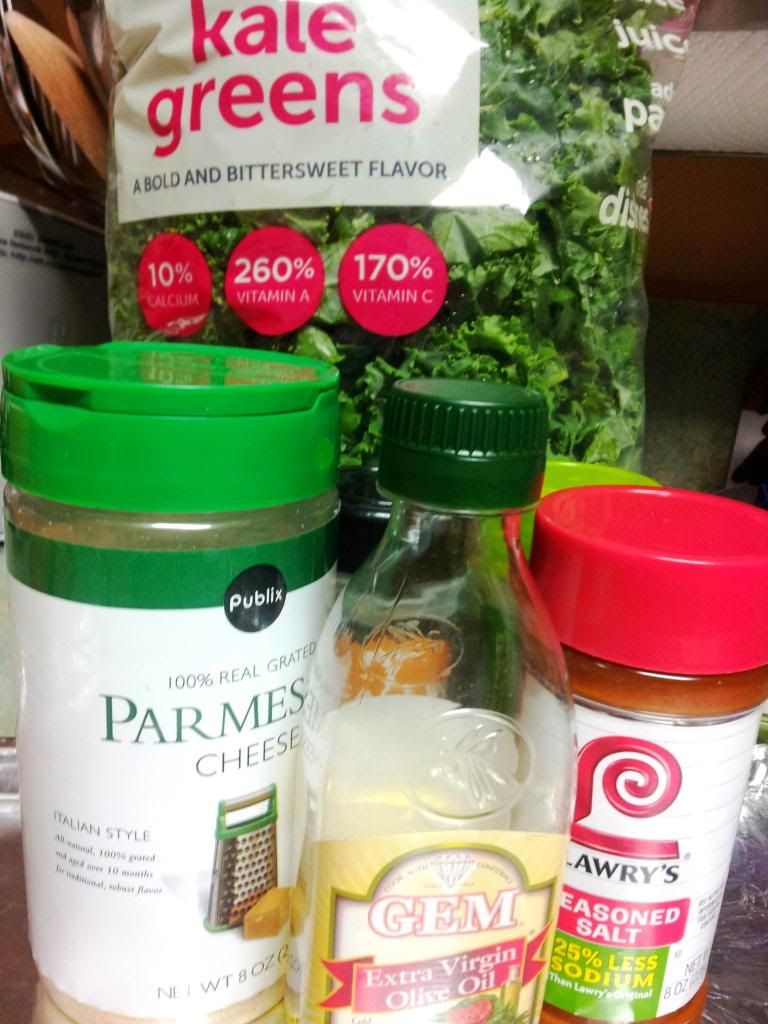 These bad boys were so easy to make as well!
Here's what you do:
–In a mixing bowl add a few cups of kale.
–Coat with extra-virgin oil
–Sprinkle grated parmesan, seasoned salt, and garlic powder, and mix well.
–Spread over a cookie sheet and bake at 350 degrees for 20 minutes!
They taste better than potato chips to me!
Last but certainly not least, greens are delicious as a drink as well. Juicing is pretty popular and I finally had the opportunity to "sip my greens"! A few cups of kale, strawberry, kiwi, peaches, and blueberries make a heck of a tasty drink!
If you like juicing you should enter Nature's Greens Pin to Win Contest! You could win a NutriBullet!!! I really want one of those things!
Check out the details below:
I was very pleased with Nature's Greens and I am sooo excited that their products are sold here in Florida! If you live in Florida too, you can find their products at Publix, Walmart, Winn-Dixie, and Save-A-Lot!
You can visit their website for recipes and stay connected to them on FB!
Ok lovelies, that's all I have for you for now! Let me know what kind of greens you like and if you have any favorite juicing recipes you'd like to share! Talk to you soon!
~Trice
Disclosure: This blog post was sponsored by Nature's Greens. My review was unbiased and reflected my honest opinion.