Hey Lovelies,

There is a relatively new marketplace that has been open on the north side of town for a few years and as of late there has been a lot of new eateries being built and I couldn't be more excited!


Tijuana Flats is one of the restaurants that have recently opened and a friend of mine and myself to give it a try for lunch!
When we walked in I was impressed by the artwork on the walls!!! I love colorful restaurants! It was also pretty packed which is what I expected considering we went around lunch time.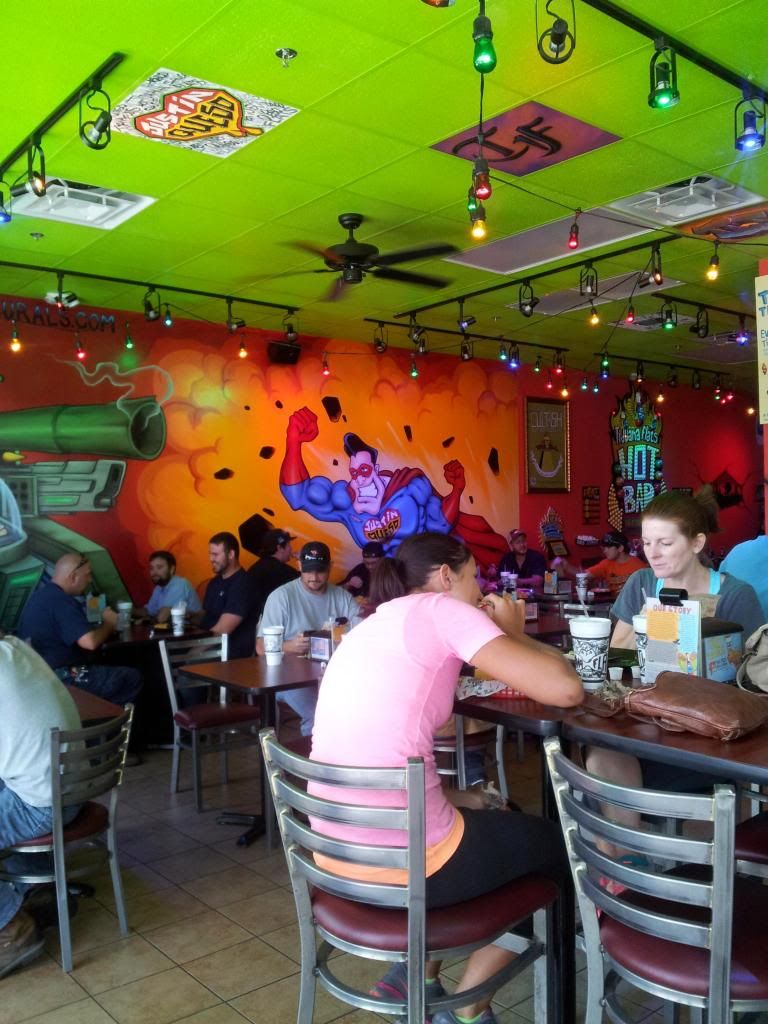 One thing that I absolutely LOVE is great customer service and that alone was a reason for me to go back to this Tijuana Flats! The customer service here is AMAZING!!! Everyone is so nice and attentive to your needs as a consumer. So much so the hostess offered to bring me a drink while I waited in line!!!
Whenever I go to a Mexican restaurant, I feel it a necessity to order chips and salsa. Wellll….it was O.K. I was hoping the salsa had a little more flavor.
However, the chicken and barbacoa flautas made up for it! I actually enjoyed them very much! They came with rice and beans which were pretty average.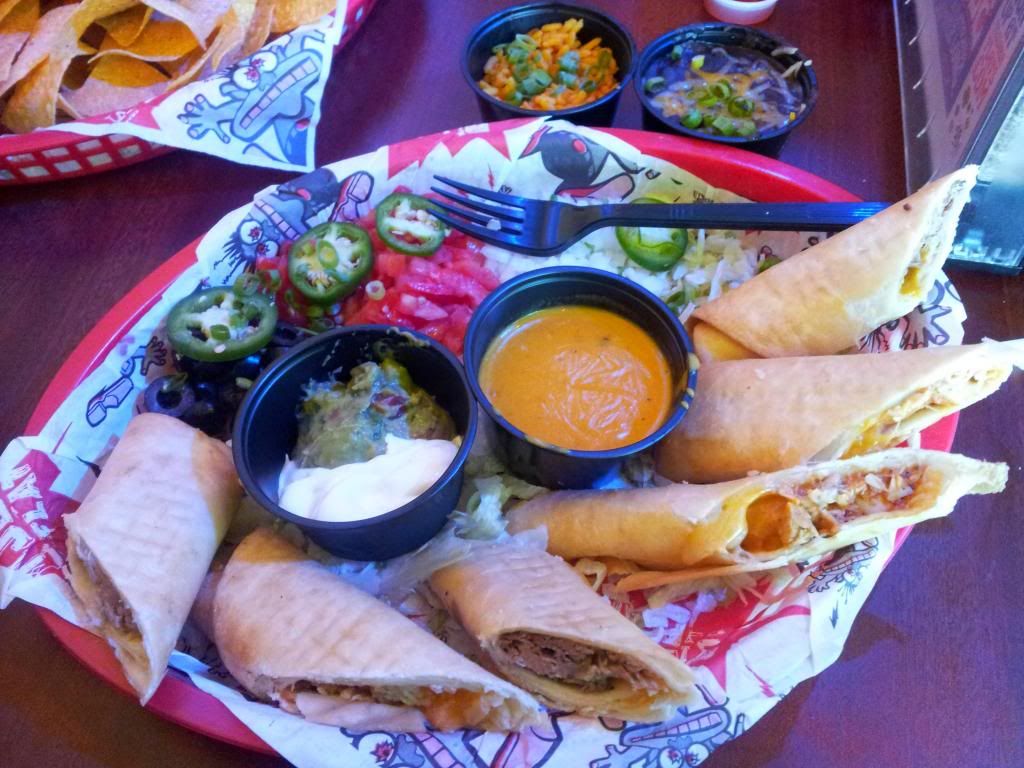 The hot bar is awesome! It has a variety of sauces from mild to HOTT so everyone can be happy!!!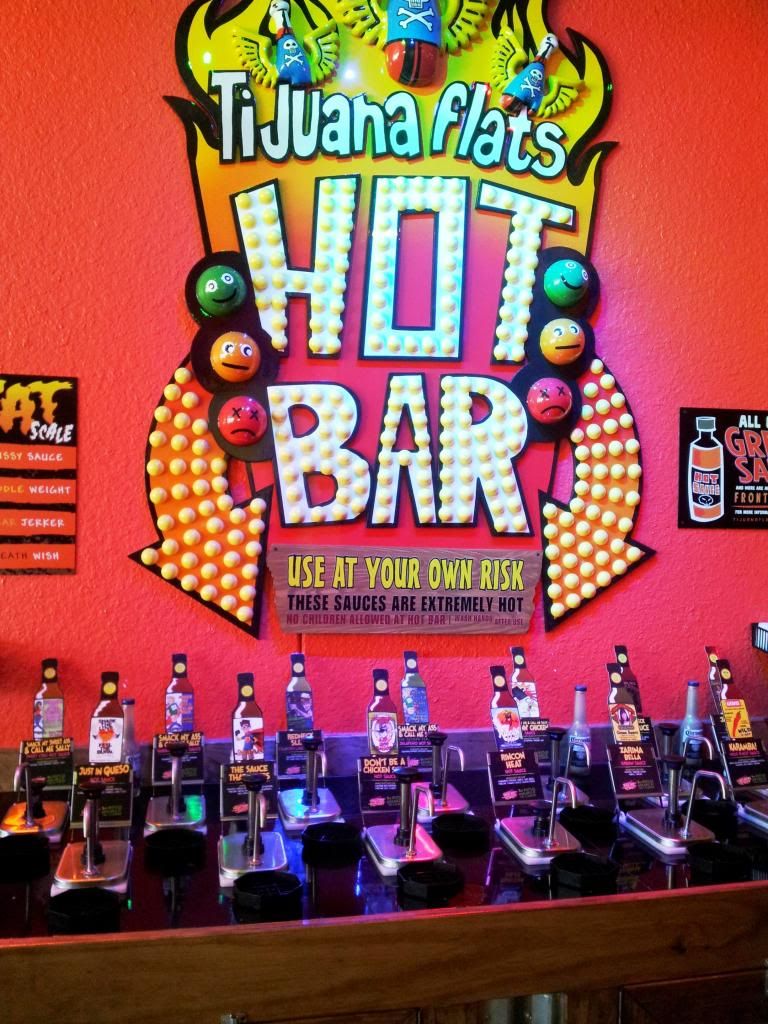 My friend got the chicken chimichanga and they said they loved it! It looked really good and I'm kind of upset that I didn't try it.
Overall, Tijuana Flats was pretty good and I will definitely go back. Hopefully next time the salsa will be on point. Ok dolls I will do my best to be back soon! Love you all!
~Trice