Hey Dolls!
I pray you all enjoyed a beautiful Christmas with family and friends! I most certainly did! I'm super excited to play with my new camera but I wanted to do a quick OOTD for you first!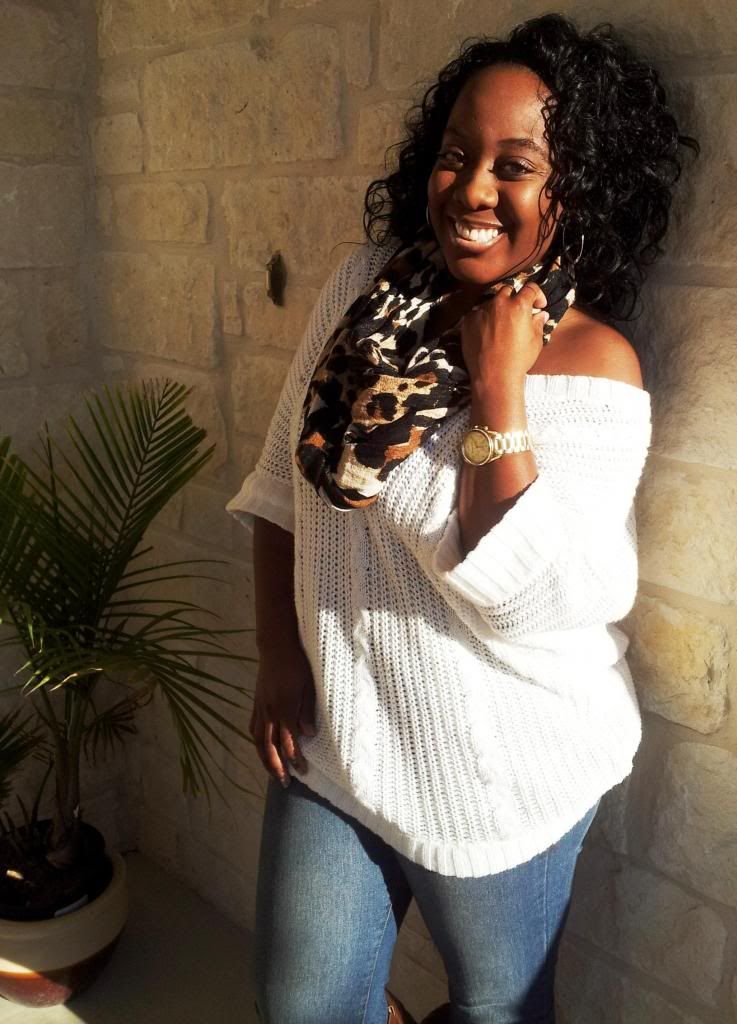 I don't know….the weather this winter has been pretty unpredictable. I've been dressing in layers and wearing lots of sweaters but I can honestly say that I've gone almost every day of my winter break without really needing a coat.
I absolutely LOVE this sweater because it is so slouchy and comfy!!! I thought the scarf was a nice touch in case I got chilly with the shoulders out.
I think there is something sexy about showing a little shoulder!
What do you guys think?
Sweater: New York & Co./ Scarf: Ross/ Jeans: Forever 21/ Boots: MJM Designer Shoes
On another note I want to let you all know that I am truly thankful for all of you who take the time to stop by and read my blog! I've been blogging for 2 and a half years now and I haven't gotten tired of it yet. I'm still having a ball and I have you all to thank for it! I pray you all have a wonderful weekend!
Be back soon!
~Trice