Hey Dolls!
I have been trying really hard to curtail my eating habits into healthier ones while still eating the things I really really enjoy, in moderation of course. One of those indulgences is grilled cheese sandwiches! When I found out Sargento now offers ultra thin sliced cheese with 40-45 calories per slice, I was pleased!
Here is my take on the healthier grilled cheese sandwich!!!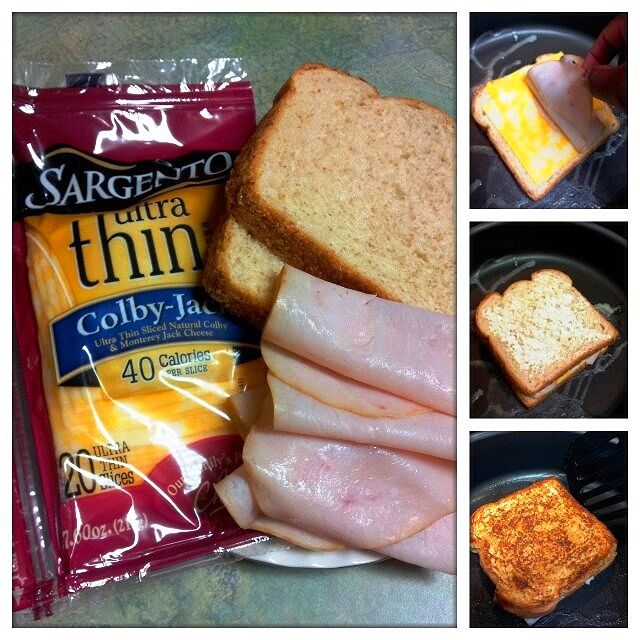 I'm a meat girl so it's not often that I eat a meal that doesn't have it….even my grilled cheese sandwiches! So I used sliced turkey, a little olive oil spread on the wheat bread, a couple of slices of the Sargento Ultra Thin Colby-Jack, mashed it all together in a skillet, and VOILA!!!
Lunch is served!!!
To keep with my healthy lunch option, I had a few Wheat Thins (Garden Vegetable) and some yummy organic strawberries!!! Hey, ya can't beat a healthy meal that tastes great!
Have a wonderful day and as always, thanks for stopping by!
XOXO