Hey Lovelies!!!
How are you all enjoying summer thus far!?!? As you all probably already know, the first day of summer was last Saturday and what better way to officially kick off summer than with a beautiful wedding! I attended a wedding with my dear friend Krystle. It was her co-workers wedding and I was most definitely obliged to attend as her plus one! Perfect time to play dress wouldn't you say?!? The golf country club location was gorgeous and the occasion was simply beautiful.
I decided to go with a bright and fun summery look for the wedding and coincidentally, my romper was one of the colors of the wedding!!!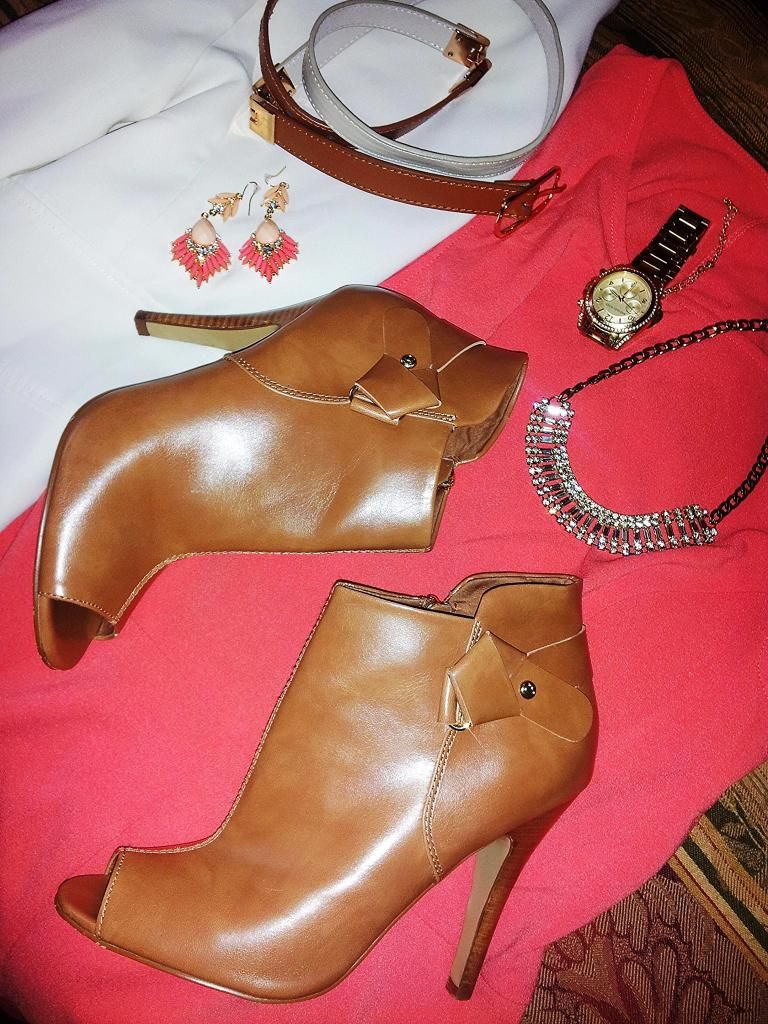 Romper: TJMaxx/ Blazer: JC Penny/ Watch: Michael Kors/
Heels: Guess/ Belt: Cotton On/ Shades: Coach/
Earrings: Forever 21/ Necklace: Charming Charlie
After the ceremony, we headed over to the other side of the golf course for these yummy hors d'oeurves while the wedding party took photos.
When we went inside for the reception, we were greeted with this really cute candy bar (this is also on my list of things to do at my wedding!). The colors coordinated with the turquoise and salmon colored wedding!
Delicious food including Chicken Marsala which was my fav!
The wedding cake, favors, and wine. I love it when there's an open bar! 🙂
Photobooth!
So I am totally going to have a photo booth at my wedding! It was a hit and everyone had such a great time taking silly photos! The photographer printed out the pictures and we were able to take a copy and leave a copy for the bride and groom with a special message for them! I thought it was the greatest thing!
I love seeing love and it radiated throughout the entire event! We had a great time and I am really happy for the new couple!
As always, thank you for stopping by! How did you spend the first day of summer? Talk to you all soon!
~Trice